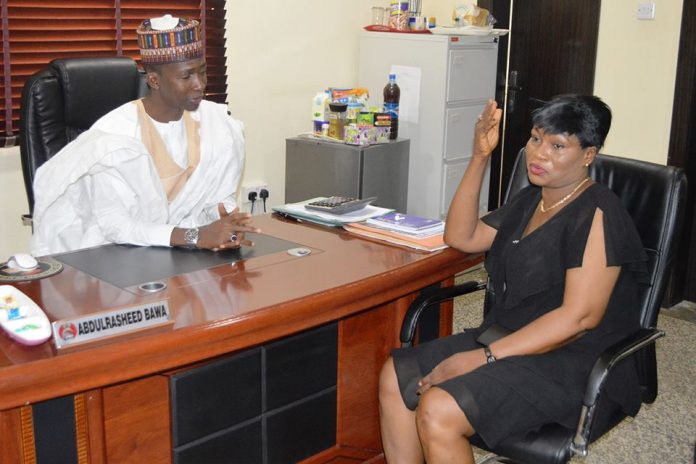 The Chief Magistrate Administration of Oyo State, N. A. J. Ogunbona (Mrs) paid an inspection visit to the Ibadan Zonal Office of the Economic and Financial Crimes Commission, EFCC today, 21 September, 2018 to inspect the state of the Commission's Cell.
The visit was in line with Sections 36 of the Administration of Criminal Justice Act and 35 of the Administration of Criminal Justice Law, Oyo State. It was also born out of the recent circular from the Chief Justice of the Federation, mandating all Chief Magistrates to visit all detention facilities within their jurisdiction and take register of suspects in custody and the length of their detention and as well make an appropriate order.
While inspecting the cells, the Magistrate was pleased with the outcome of the cell. According to her, "I came in unannounced and I can see you take hygiene seriously because I noticed how neat your cell looks. I also noticed that your inmates are comfortable".
The Zonal Head, Abdulrasheed Bawa appreciated her for the inspection. According to him "I want to thank you for the inspection and also to let you know that we operate in best international standards.
The result you got today remains standard and we ensure that our suspects are comfortable. We also give them three square meals and allow them access to visitors. We are aware of their rights and privileges and our suspects are detained within the provisions of the law".
Place this code at the end of your tag: