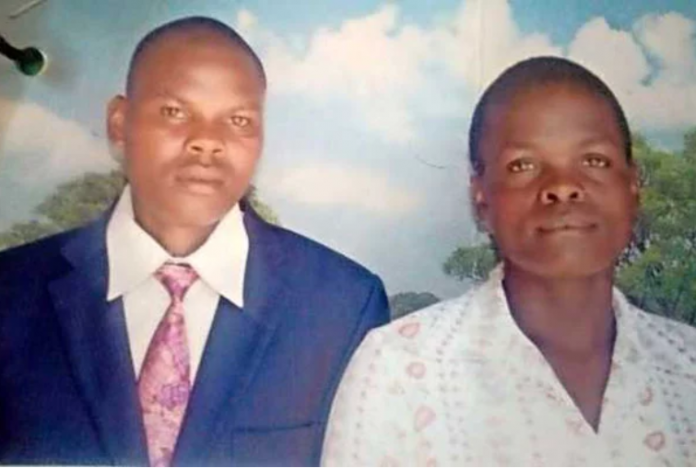 A man who was ordered by a court to pay dowry to his in-laws has vowed he won't pay and wants the case to begin afresh because he was not involved.
Mr Isaac Sifuna Mukhebi and his father Patrick Bulima were ordered last Thursday by a Kitale court in Kenya to pay up within seven days. The deadline ended on Wednesday.
In a dramatic twist, Mr Mukhebi told the Sunday Nation that he will not pay the dowry since he no longer stays with his wife Branice Naliaka.
Nevertheless, a Bukusu elder said he was obliged to pay up since the woman had children with him.
Mr Mukhebi said he was not aware of the case. "They have done things behind my back. I only learnt of the ruling through the media," he said.
Mr Mukhebi, who works in Nairobi, travelled to Kitale last Monday to get the court documents. He denied claims that there was a written agreement as stated by his father-in-law.
"Everything they are saying is untrue since at no time have we sat down as a family," he explained.
He said he separated with his wife in 2016 because of irreconcilable differences. He had moved on with his life only to be dragged to court without his knowledge. Mr Mukhebi has written to the court requesting documents for his lawyer to prepare prayers for setting aside the judgment and to have a fresh case.
His father-in-law, Mr Bernard Simiyu Festo, went to court seeking that his in-laws pay him 10 head of cattle, two goats, Sh10,000 for his wife, two blankets, one coat, a godfather hat and gumboots.
Mr Simiyu told the court that in 2013 his daughter, while still in school, got married to Mr Mukhebi at the age of 18 years.
They are currently staying as husband and wife and blessed with two children.
"My daughter, who is now aged 23, disappeared from home only for us to discover that she was staying at Sifuna's home. This is after I searched for her everywhere," Mr Simiyu told the court.
He accused Mr Mukhebi and his father of not honouring an agreement to pay part of the dowry.
In the deal signed on September 2016, he said, they agreed to pay two cows but to date they have not.
Resident Magistrate Mary Nyang'ara Osoro found that the plaintiff had proved his case. "I hold that the first defendant as the father of the groom is indebted to the plaintiff to pay 'Bukhwe' dowry".
She also issued a seven-day warrant to claim any movable property if the dowry will not have been paid.
Dr Richard Walukano, the Bukusu Council of Elders chairman, said the issue should have been settled at home. He noted that many people misunderstand the meaning of dowry.