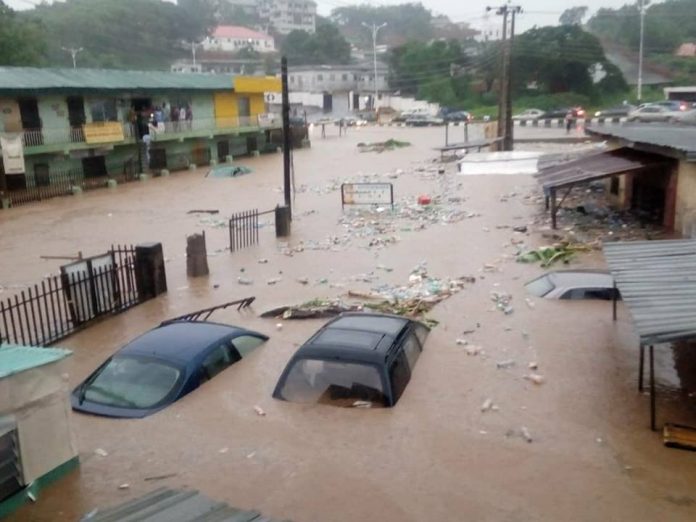 The District Head of Auyo in Jigawa, Alhaji Umar Baffa, wept openly on Saturday in his palace, over the devastation caused by flood in villages in the district.
Baffa, who holds the title of Sarkin Auyon Hadejia, said overflow of Hadeja-Jamaare River, completely submerged the town and neighbouring communities.
"Three of my people died and their corpses recovered while property worth billions were lost", he said.
The villages included Jura, Rafeji, Uza, Gamakwai, Zabaro, Ayama among others.
"Houses, farmlands, animals were destroyed during the flooding," the monarch said.
A businessman, Alhaji Isa Auyo, who lost 10 trailer loads of fertilizer, said it was a devastating experience.
"You can see the whole town is submerged; all the people have deserted the town and are now taking refuge in camps.
He appealed to the government, individuals and corporate organisations to come to their aid.