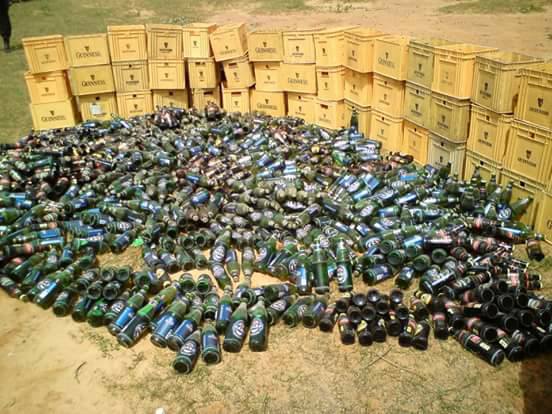 The Kano State Hisbah Board generally referred to as the Muslim religious police or morality police- confiscated over 12 million bottles of beer from importers of the commodity in the state within the last seven years.
The Board's Commander General, Sheik Aminu Daurawa, made this known in an interview with the News Agency of Nigeria (NAN) in Kano on Thursday before the detsruction of some confiscated beer bottles.
Daurawa said that the board was able to intercept the commodity in 800 operations carried out by its Enforcement unit across the 44 local government areas of the state.
"As you know, the Penal Code Amendment Law of 2004, No 4, Section 401, prohibits throughout the state manufacture, distillation, possession and disposal. "The law also prohibits, haulage, consumption of all brand of intoxicating liquors, trade sprits and any other intoxicating substance,'' Daurawa said.
He said the operations which were part of efforts to ensure compliance with the law, had also led to arrest of a number of vehicles used by the suspects in bringing the illegal commodity into the state.
Place this code at the end of your tag: