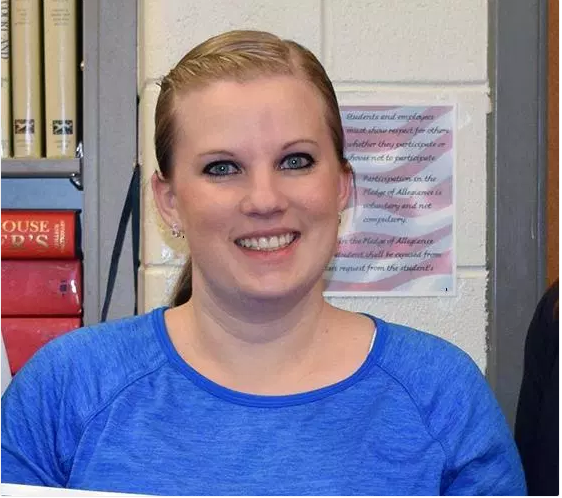 A female teacher has been jailed for romping with two teenage students after she plied them with booze. Sarah Lewis, 29, worked as a dance and social studies tutor at Landmark High School in Spanish Fork, Utah.
The teacher hooked up with one student after they swapped messages on Snapchat, one teen told police.
Lewis was said to have sent him a photo of herself boozing and told him "let's party" before picking him up.
The boy said he tried to leave after getting drunk on whisky and champagne but Lewis led him to her bedroom.
She later told police the romp was a "one-time thing."
Lewis added: "My husband was gone and I was drunk. I don't know.
"It was easy, I guess. I don't know. It never happened again."
Lewis originally faced two rape charges, one of tampering with a witness and seven counts of giving alcohol to minors.
But in a plea deal in June 2017 she admitted sexual activity with the beer-and-vodka-boy and got a suspended prison sentence of up to five years.
She was given credit for 195 days she had already spent in jail.
Lewis was also placed on the Utah Sex Offender Registry and banned from having contact with current or former students.
She is due back in court on October 22 on two counts of possessing methamphetamine with intent to distribute and having drug gear.
Her husband Cory reportedly filed for divorce in February last year.