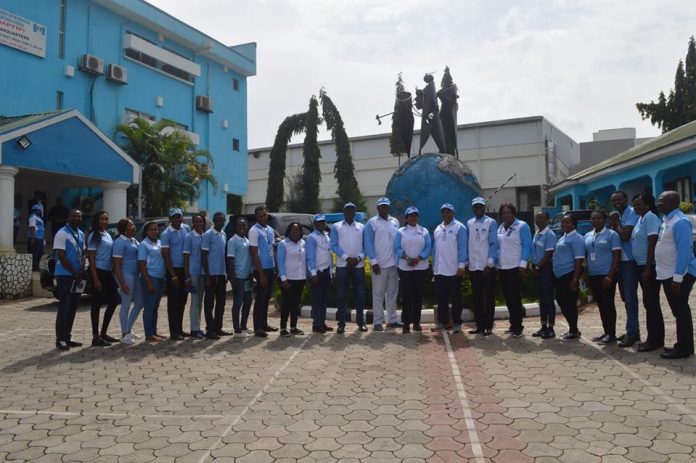 The National Agency for the Prohibition of Trafficking in Persons (NAPTIP) has announced the sack  of six of its officers for corruption and official misconduct.
Stella Nezan, NAPTIP's head of press and public relations unit, disclosed this in a statement on Thursday.
Nezan said the offences committed by the officers included arranging professional sureties for suspects and providing information about the operations of NAPTIP to outsiders for a fee.
She said the affected officers endangered the lives of their colleagues by those actions, saying some of the sacked officers were involved in the acceptance of bribes and aiding the escape of suspects.
According to her, others made sexual advances to victims of trafficking as a condition for rendering service to them.
She said one of those sacked was absent from duty without official leave from July 2017 to May 2018, and was also involved in financial misconduct.
"This development followed the recommendation of the management of the agency who have found them culpable of various offences," she said.
"This is in line with the disciplinary actions and in-house cleaning embarked upon by the present management to enthrone discipline, dedication, loyalty as well as enhance the operations of the agency."
She said Abubakar Malami, attorney-general of the federation and minister of justice, approved the dismissal of the officers.
She noted that the offences were categorised under corruption, divided loyalty, sabotage and gross indiscipline, contrary to the civil service regulations,
Julie Okah-Donli, director-general of NAPTIP (pictured), said sacking the officers would enhance global trust in the agency and serve as a deterrent to others.
"Though it was a difficult decision for the management, the agency had to take it as a step in the right direction," she said," she said.
"I am particularly sad over the situation, but the laid down procedures must be followed. The agency is very important not only to the Nigerian government, but the entire global community.
"So we cannot afford to do anything less. I believe that other officers of the agency will take lessons from this development."
Place this code at the end of your tag: