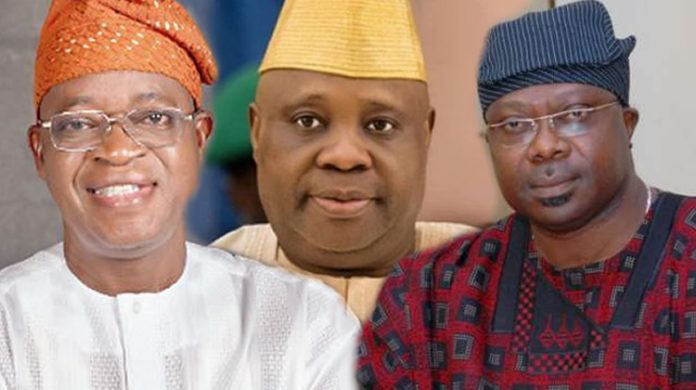 The candidate of the Social Democratic Party in last Saturday's election in Osun State, Senator Iyiola Omisore, has said that he will only pledge his support for the candidate of the Peoples Democratic Party, Ademola Adeleke, in the Thursday's rerun of the poll if the party satisfies his conditions.
The election was declared inconclusive by the Independent National Electoral Commission on Sunday because, according to the commission, the difference between the votes scored by the two leading parties, the PDP and the All Progressives Congress, was lower than the number of votes cancelled.
Omisore became a bride to the two parties because most of the polling units fall within his stronghold. Omisore's father, Oba David Omisore, is the ruler of the Garage Olode, a town in Ife -South, where elections in two units were cancelled.
Omisore said, "I have given my programmes to both the APC and the PDP. My programme is like this; payment of salaries and pensions. Good governance is what is important to me.
"Anyone between the two that will do that will get my support. I am passionate about Osun State and my interest is the welfare of the people of this state. I have told those sent to me. At the appropriate time, we will tell you where we are going."
Meanwhile, Saraki, who is also the Senate President, told journalists after his meeting with Omisore that he (Omisore) had agreed in principle to support the PDP in the rerun of the election on Thursday.