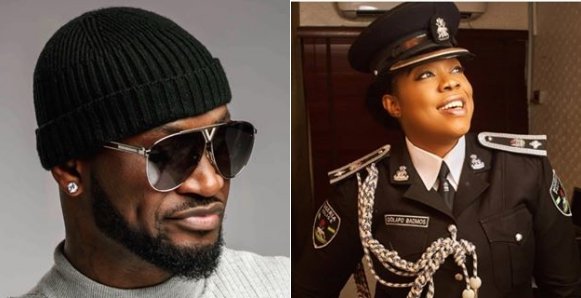 Singer, Peter Okoye and Police PRO, Dolapo Badmus took to their Instagram pages to share a trending photo while addresses trolls on Instagram.
Peter posted the picture to his pageant captioned it;
"Lol?? …But God will still bless them someday sha?? las las #KarmaIsaBitch And some Guilty individual will start referring it as mocking the poor. Common!!! Before you insult others, try and fix up your own problems….This is my view about internet trolls. Period!…. so let them continue the insult. Commonsense! Be humble so God can bless u as well. #bittertruth"
Police public relations officer, Dolapo Badmus also posted the same image on her page.
She wrote;
"Hehehe I will relate this to their minds, some minds are so tattered and littered that they can't comprehend an innocent advice……#clean up your mindset and live positively".