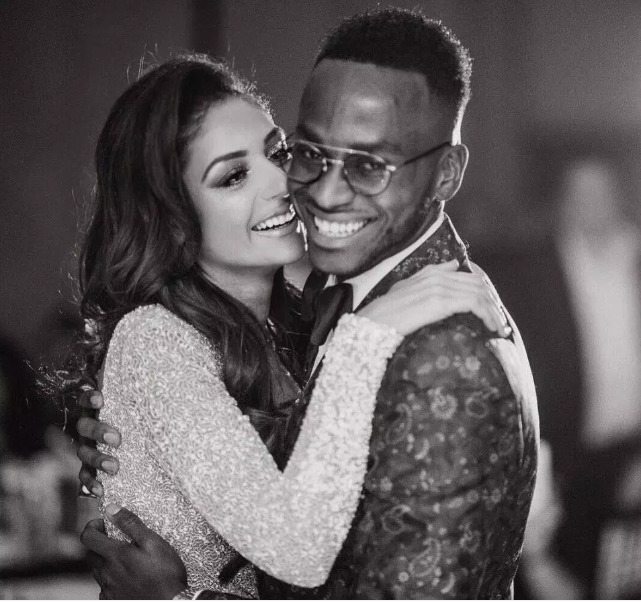 Football ace Saido Berahino is at the ­centre of a legal battle over claims he has fathered a hat-trick of children in less than two months.
The Stoke striker is named on birth certificates as the father of two of the babies — born on May 30 and July 17.
His lawyers are in talks with a pal who claims he is dad of her tot born on July 15.
A month later, Berahino, 25, finally found the net after 913 days — but he's still fathered more kids than he has scored goals this season.
Mum No 1 is ex fiancee Stephania Christoforou, 27, who gave birth to son Costa on May 30 at Birmingham Women's Hospital.
The tot weighed 7lbs 1oz and the birth certificate names Berahino as the dad.
He threw a lavish engagement bash for restaurant boss Steph last October.
But she called off the wedding after a Valentine's Day bust-up outside his mansion in Cannock, Staffs, when he tried to smuggle in US model Chelsea Lovelace.
Steph was pictured ­hammering on the door and roaring: "Open the door you f*****g slag!"
Mum No 2 is an African-born nurse aged 28 — a childhood pal of Berahino who cannot be named for legal reasons.
She gave birth to a girl on July 15 at Manor ­Hospital, Walsall.
Though Berahino is not named on the birth certificate, she is in talks with the footballer and his lawyers.
Mum No 3 is Chelsea, who gave birth to Aniya Marie on July 17, also at Manor Hospital, Walsall.
The tot was 6lbs 2oz and Berahino is named on the birth certificate.
Berahino played for England at youth level, later opting to play for Burundi.
He scored on his debut this month.
Berahino moved from West Brom to Stoke for £12million in January 2017.
Culled from The SunUK.