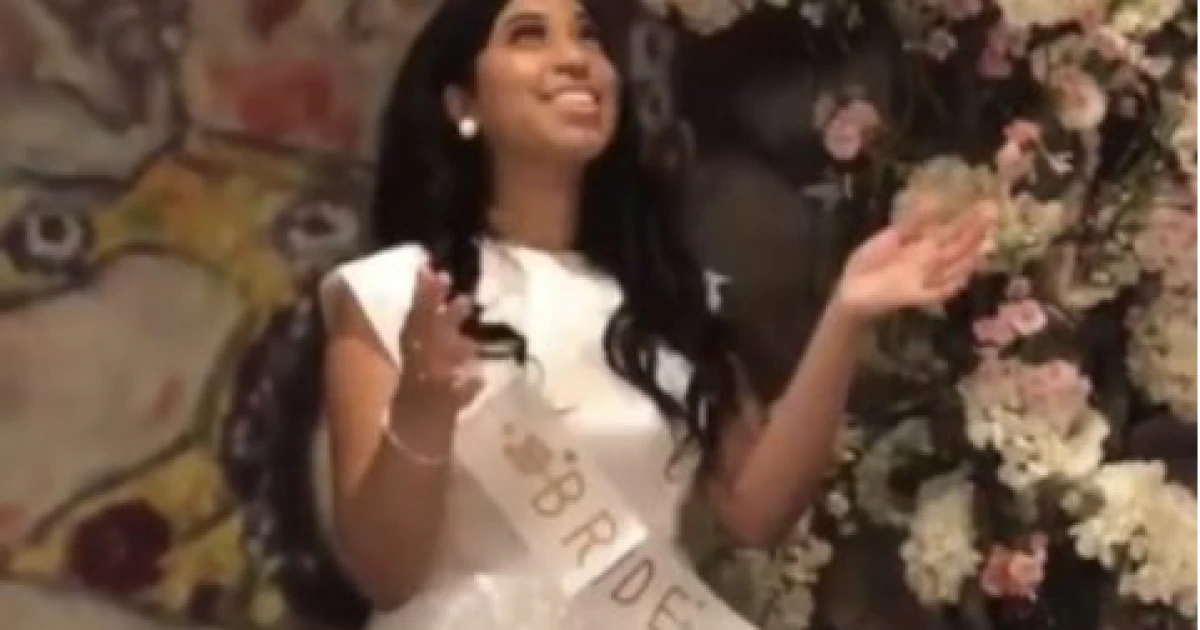 The first daughter of Chris Oyakhilome, Carrissa Sharon Oyakhilome is marrying her Dutch-born Ghanaian heartthrob, Philip Frimpong. The joyous bride to be posted the news on Instagram and Facebook. In it she wrote "YES! I am engaged to my very best friend! The most amazing and my absolute favorite person…I am so, so blessed I would say yes over and over I love you."
The announcement inspired millions of followers in the Pastor Chris found Christ Embassy Church to pray for the young love-birds. The importance of companionship between man and woman is one of the core messages of Christ. Pastor Chris Oyakhilome, Sharon's father, has a lot of advice to give when it comes to marriage.
This is will be without a doubt the wedding of the year. The power couple have achieved a lot success outside their beautiful relationship. Sharon, who also goes by the stage name CSO is a mega gospel star with millions of fans around the world and Frimpong is a successful entrepreneur, businessman and founder of ONUA, a company that's specializes in African wax prints. The union of this inspiring couple will blow guests away
The father of the bride-to-be, the one and only Pastor Chris confirmed his daughter's declaration and accompanied it with a beautiful and warm blessing during the Global Communion Service of the Christ Embassy in July 2018. Pastor Chris Oyakhilome said that his beautiful daughter and his future son-in-law – the lucky guy (the pastor's words) – Philip Frimpong are to be married on the 6th of October at the Christ Embassy Church in Lagos, Nigeria.
This sensational affair brings many questions. Will Sharon's Oyakhilome's father hold a service speaking of the merits and beauty of holy matrimony? The dynamic reverend loves God, and he has dedicated his life's work to His service and the sharing of his love of God to the people. It can however be rest assured that Pastor Chris Oyakhilome will speak to his flock and will surely anoint his daughter and fiancé's nuptials with a sermon worthy of a king and queen. 
Pastor Chris, as his many followers fondly call him, once said that "love not only gives but also that it has the capacity to receive. You must reciprocate love; otherwise, you smother love. When you wound love, you drown love."
He then went on to tell a story about a married couple:
This is the story of a husband who treated his wife ill on a daily basis. Every day before he went to work he'd write down a list of things for his wife to do. He'd always say the following as he handed her the list, 'Before I come home, make sure the kitchen is cleaned, the bed is made, the table is set … '
On his return, he would ask for the list and then go through it to make sure she'd done everything correctly. His wife was so terrified that she never once complained. Until one day, the man died. Years later she married another man who loved her very much.
After a long while of living with her new husband, she one day came across something hidden in the sofa while cleaning. Curious, she dug her fingers into the settee only to find a piece of paper.
As she pulled it out and opened it, she discovered that it was one of the lists her late husband used to leave for her. As she read it, she started to cry. She remembered her then husband and the fear in which she lived for all of those years.
Then, she thought for a moment – she realized that everything she used to do on that list, she was still doing for her second husband. However, he never once asked her for any of it. For the first time, she looked at her life through a different lens – she finally understood the message of love and marriage.
The day Pastor Chris Oyakhilome told that story, he concluded with the following statement, 'Please take a moment to look at this woman; she was full of love; she would do anything for her man if he returned that love. However, the first husband pulled something else out of her. He suffocated her love through his demands – he never let her love him in the first place – instead of love he birthed fear. In contrast, her new husband got all of her love because he did not smother her with his demands; he let her blossom and do what she wanted to do all along.
The story is just one of the ways Pastor Chris Oyakhilome inspires and teaches his congregation. The religious organization he built has so many arms to it. It has a vibrant television and Internet community, a healing school, the Rhapsody of realities devotional texts, and an inner-city mission. Pastor Chris's mission shelters, dresses and educates children, giving them the chance to live their dreams and build a better future. His church also organizes various faith gatherings in the largest arenas in multiple countries, where millions have been brought into the kingdom of God, and powerful miracles have been manifested. The venues of such meetings are consistently filled to capacity by the pastor's many devout followers.
This global mission has led to the establishment of an ever-expanding network of hundreds of churches and communities worldwide on all continents, where millions of people are touched by a unique and timely revelation of the new creation in Christ Jesus.
Taking all of those many successes to heart, Sharon Oyakhilome and her husband to be are already blessed. Pastor Chris Oyakhilome will marry them in October in front of thousands of people and most importantly in the eyes of God. It will surely be a blessed day. And for sure, the colorful pastor will have many things to share with the newlyweds for as he sees it, marriage is a voyage ordained by God and birthed out of love.       
This is a featured post


Source: Lifestyle.NG