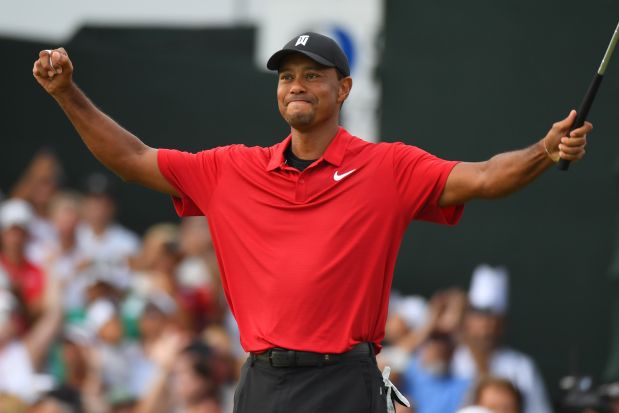 Tiger Woods made his way to the 18th green Sunday, a remarkable scene as thousands of spectators engulfed him on his walk to victory while chanting and cheering his name as he was about to put the finishing touches on his 80th PGA Tour win.
The final round at East Lake was not easy, but it paled in comparison to the treacherous comeback Woods endured in recent years as he tried to recover from multiple back surgeries.
That beaming Woods smile and arms raised in triumph after the final tap-in suggested it was worth all the hardship.