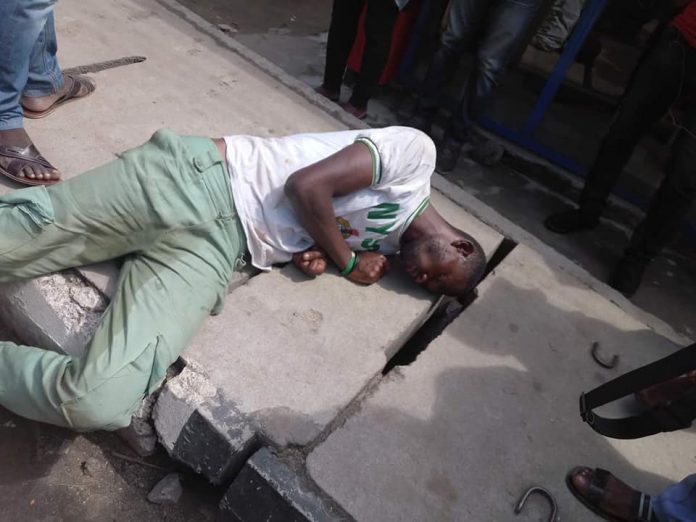 Efforts are being made to locate the family of a serving member of the National Youth Service Corps (NYSC) who was found in an unconscious state two days ago in Lagos.
According to reports, the Youth Corper identified as Babatunde Sodiq Bello, said to be graduate of University of Benin, Edo state and passed out from the Adamawa orientation camp, was found on laying on the ground after urinating on himself in the 'unconscious state'.
Passersby who saw him – got his identity from the ID card found in his waist purse,.
It was revealed that the corper was rushed to the general hospital in Gbagada by Lagos Neighborhood cops.
While some think that the corper was seriously sick that's why he collapsed, others have argued that he might have taken hard drugs before the collapse.
No further report has been given about his condition.
Place this code at the end of your tag: