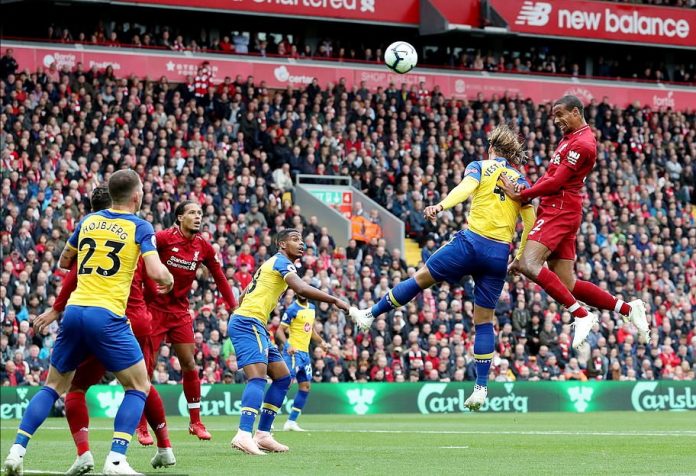 Liverpool manager Jurgen Klopp has allayed fears that influential defender, Virgil van Dijk is set for a lengthy spells on the sidelines after he copped a injury in their 3-0 win against Southampton on Saturday.
Van Dijk was withdrawn from the game in the second half with a rib injury after he was involved in a challenge with Shane Long in the 51st minute and came away holding his side.
"He already had a bruise in the ribs before the PSG game, which is very uncomfortable and today he got another hit there," Klopp told reporters after the game.
"It's not cool but should not be too serious.
"He said he couldn't shout anymore, so that's obviously 60 per cent less of his level!
< ?div?>
"It should be absolutely OK, hopefully. I didn't hear anything different."
Liverpool face Chelsea twice in four days next week – Wednesday in a Carabao Cup match and then Saturday in Premier League action.
It is expected that Van Dijk will be available for the Premier League clash with Chelsea, but will sit out the League Cup fixture.