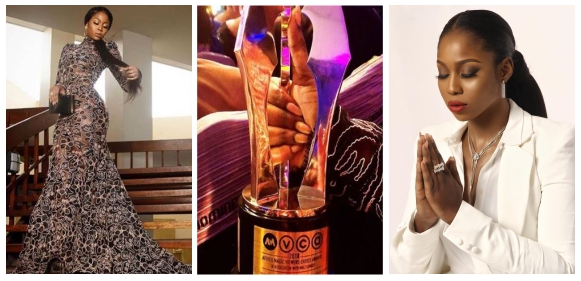 When Nollywood movie producer/actress, blogger and ex Big Brother Africa housemate, Lilian Afegbai, cried on stage, forgot her speech after receiving her award for Best Indigenous Movie (Igbo), at the recent Africa Magic Viewer's Choice Awards (AMVCA), many, including her friends, co actors, others, made a mockery of her.
Responding to the barrage of insults  since the incident, the daring actress made a video on her YouTube channel, explaining why she cried and forgot her speech.
"As at the time I shot my last YouTube video, I had no idea I would be winning the AMVCA. A lot of my friends have been at me for my speech moment at the AMVCA. Enough of it because you'll never know how it feels until you walk up on that stage and millions of thoughts start flooding through your head and you start saying 'Ah baba God my dress, my speech, oh I cannot fall o'.
Then all of a sudden you go up the stage and you see a sea of heads and you go blank. You can't even express yourself, you're overwhelmed. I just want to thank God, my publicist and my friends. I want to thank everybody that supported my movie, 'Bound'. Thank you so much, God bless you, thank you for riding with me, I love you all so much", she said.