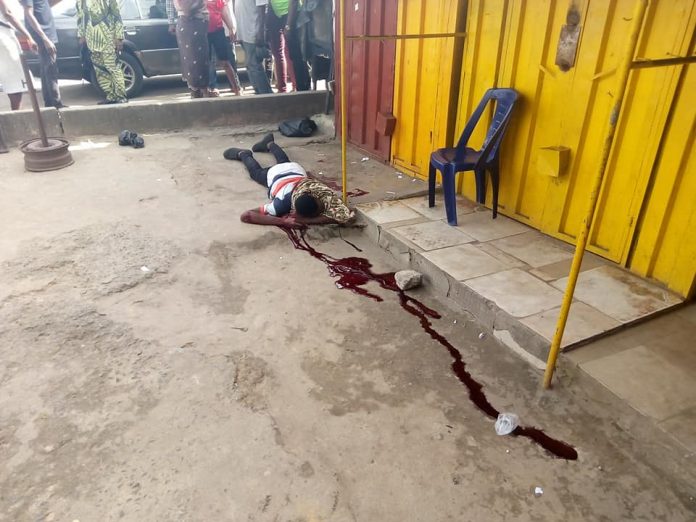 A young man met his untimely end after being attacked by a group of suspected cultists in Bayelsa state. It was gathered that the attackers chased their victim and killed him in cold blood by stabbing him in his throat and leaving him there to die.
The shocking incident which threw residents into panic – happened yesterday around Etegwe/Tombia junction in Yenagoa, the state capital.
Those present at the time of the murder – ascertained the killing to cult related matter.
This latest killing is coming less than a month after the Bayelsa Government imposed a curfew on Twon Brass in the Brass Local Government Area of the state, where three were killed.
Place this code at the end of your tag: