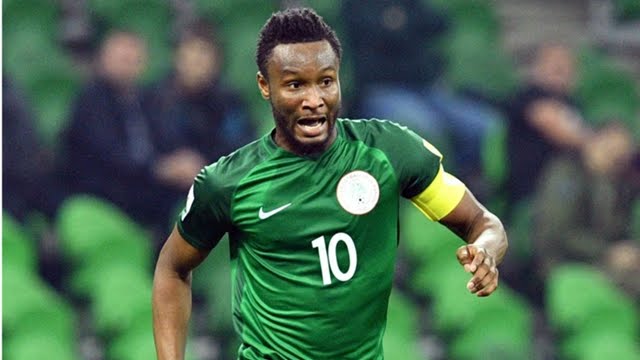 Coaches Duke Udi and Godfrey Esu believe Super Eagles captain Mikel Obi is still relevant to the team despite not featuring for the national team in recent games.Mikel has yet to play for the Eagles since the 2018 World Cup – missing the 2019 Africa Cup of Nations qualifier against Seychelles and the double-header against Libya. The 31-year-old was also excluded from the 23-man list for the crucial 2019 AFCON qualifier against South Africa in Johannesburg on November 17 and the friendly against Uganda in Asaba three days later.
His absence from the squad has generated reviews in the social media, with some calling for the midfielder's retirement from the national team.
After disclosing that Mikel missed the Libya matches due to injuries, Eagles coach Gernot Rohr said the former Chelsea star also wanted to be excused from the team for personal reasons, hence his exclusion from the South Africa and Uganda games.
"Mikel told me that he would tell me when he will be ready to come back. He didn't tell me yet. So I wait. I hope that we can go with him to AFCON and win it for him," KweseESPN quoted the German as saying.
But Mikel said he was still committed to the national team. He told Football Live, "My commitment to the national team is 100 per cent. I still remain a part of the team and will always support the lads. The Nations Cup remains our ultimate goal and we are just one point away from reaching that target."
Osun United coach Udi and former Enyimba coach Esu said Mikel should not be forced out of the national team, adding that the former Lyn Oslo player remained a motivation to the younger players in the team.