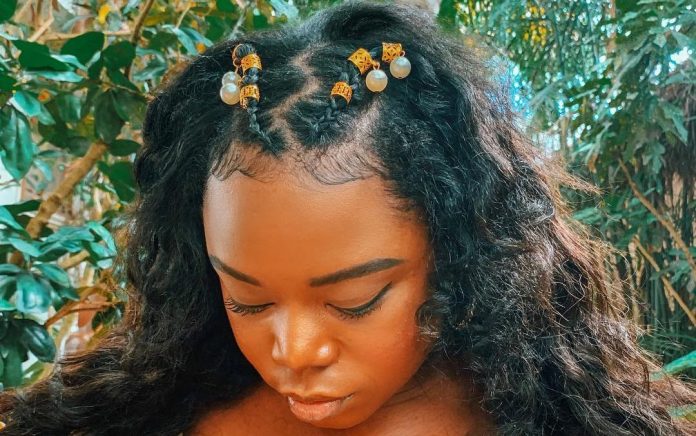 2018 was definitely the year of slaying braids, natural hair blooming and curls blossoming. We have celebrities and beauty influencers to thank for the red carpet hits and the unending hair care videos.
However, the increasing popularity of natural hair has created the quest for new ways to beautify natural hairstyles and even non-natural ones like Ghana weaving and braids. Hence all the rage with hair accessories! Last year, the most popular ones included beads and rings for braided hairstyles.
It seems like they will be taking quite a different form this year. We predict hair accessories like clips, flowers (faux and real ones), pins and headbands for more natural hairstyles. Beauty bloggers like Nne's Corner and Whitney Madueke love them!
Apart from keeping your hair in place, these hair accessories will make your natural hair more beautiful. They will also make it appear like you put in more work than you actually did.
So now that you know about this trend, we suggest you don't pass up the chance to snag these accessories. Celebrity hairstylist, Jen Atkin has a collection with New York-based Jewellery brand, Chloe & Isabel. Check out some of their pieces for shopping inspiration below!
For more natural hair tricks check out how to blend your natural virgin hair with curly extensions here!
Featured image via Micaelaverrelien
Comments
comments