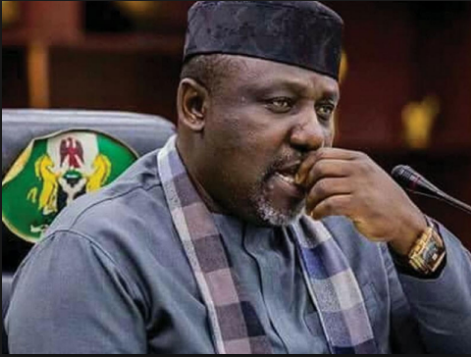 Following the alleged looting of government properties in Imo by aides and cronies of the state governor, Rochas Okorocha, the Peoples Democratic Party, PDP has initiated a team, Citizen Action Response (CAR) to forestall the illegal act. 
In a statement issued by the PDP state Secretary, Ray Emeana, yesterday, the party said the committee will among other things, monitor further state government activities including financial transactions, sale of lands and re-registration of vehicles. 
The statement reads, "In view of the massive and shameful looting of property belonging to Imo State by the out going Okorocha government, a Citizens Action Response (CAR) has been initiated. To this end, a voluntary citizens action group has been formed to protect all properties belonging to the state.
Please call the following numbers, 08159019039, 09011021025 and 08147705809 if you notice any suspicious movement of government property anywhere in the state. These include financial transactions, sales of lands or assets, change of vehicle registrations or outright dismantling and carting away or destruction of public property.