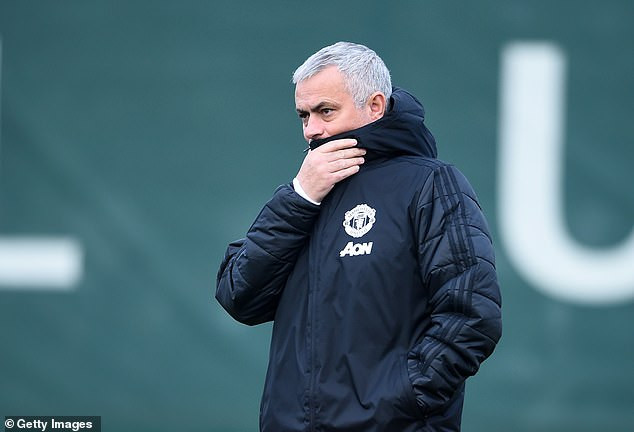 Tottenham manager Jose Mourinho has reflected on his time as manager of Manchester United and says he has no regrets of his time at the club.
Mourinho was often criticized by club fans for not renting or buying a house while at Manchester but rather chose to live in a hotel for the 3 years he spent at the club, with fans believing he never really saw his long term future at the club that was what he never got a house.
But Mourinho who now coaches Tottenham and lives in his own house with his wife and kids in London, has stated that he didn't buy a house in Manchester because of he was not able to do domestic duties and that he would have never been a happy man if he had to live alone.
'Is it strange (that I stayed in a hotel)?' he asked. When the question was put to him by reporters ahead of Man U's clash with Tottenham .
'You know how I would be unhappy? I would be unhappy if I was in a house on my own.
'I would have to clean, I don't want to. I would have to iron, I don't know how to. I have to cook, I would cook fried eggs and sausages — that's the only thing I can do.
'I would be very unhappy. I lived in an amazing apartment, it was not a room. It was mine all the time. It was not like after one week I had to leave.
'No, it was mine. I left everything there, I had my television, my books, my computer. It was a flat, but with, "Bring me a coffee latte, please," or, "I don't want to go down for dinner, bring my dinner up". I had everything. If I was in an apartment alone it would be more difficult. I was fine, more than fine.'
Mourinho still insists he had a good time at Manchester United and even carried photographs from his time at Man United to his new office in Tottenham's training ground.
'It was good because I managed to win something, some nice things and do some nice things. On the opposite side, I learned and I think I'm a better coach now.'
With me it's about the fans but also about the people that I worked with. The fact I can get on my phone and speak with (United director) Richard Arnold, the fact Ed Woodward can call me to wish me good luck. The fact the kitchen man, chef, calls me to ask me how I am. This kind of thing, I had it at every club and that for me is the best thing.'