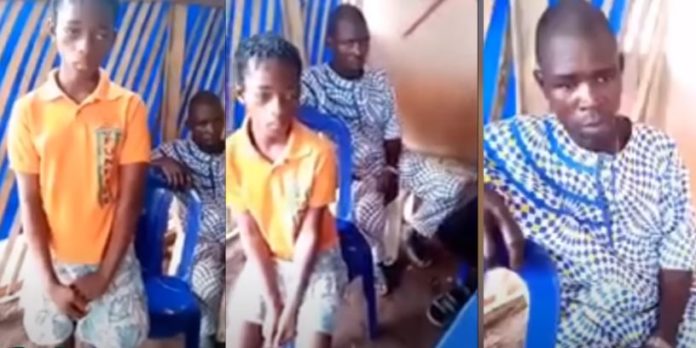 A 12 year old Delta Bride has been rescued after being married off to an old man. According to the man, he took the girl from Delta to Edo state as his wife.
Some parent/guardians or family members don't deserve to raise kids because their poverty mentality or greed makes them take silly detrimental decisions.
This is not Northern Nigeria, so you can see that foolishness like this is not a tribal thing. Poor girl being subjected to an unfortunate situation.
Someone should go to jail for this … Just imagine the kind of wife this kid will be when she is a kid herself. Can she perform the duty of a wife?? Won't she miss her childish stuffs?
With the way kids are been abused in this country, I don't know if they still got rights left. Together we can make Nigeria better if we come together and speak out against child marriage. You will recall, UNICEF ranked Nigeria as World's number two in child marriage

What do you think?