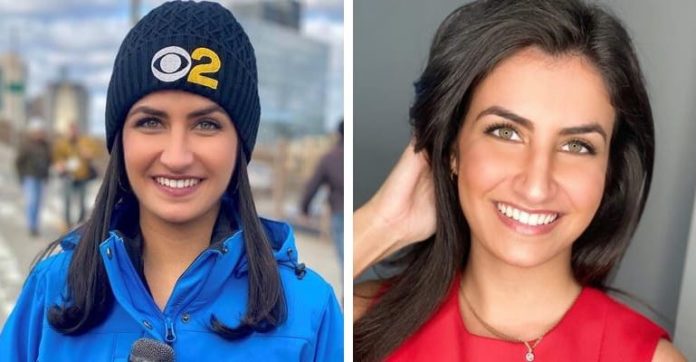 A 26-year-old CBS New York reporter , Nina Kapur died after a moped accident Saturday, the station announced in a video tribute.
"Reporter Nina Kapur joined the team in June 2019 and was known for her contagious smile and love for storytelling," the station shared. She died at Bellevue Hospital in Manhattan after the accident, the station reported, adding, "Our thoughts and prayers are with Nina's family. She will be missed."
Kapur was riding on the back of a Revel rental scooter, driven by a 26-year-old man, when he "swerved for an unknown reason" at about 5:30 p.m. Saturday, according to the New York City Police Department. Police responded to the collision site in Greenpoint, Brooklyn, and found both Kapur and the driver "fell to the roadway as a result."
The NYPD is investigating the crash. The driver, who has not been identified, suffered minor injuries.
Revel mopeds are a new addition to Manhattan streets. Anyone 21 or older with a valid license can ride one by simply downloading an app and unlocking a Revel from a designated service area.
The mopeds come with two helmets. They go up to 30 mph and are not allowed on sidewalks, highways or bridges. Riding from Brooklyn or Queens, where the mopeds first debuted in New York, to Manhattan or vice versa is prohibited.
"Revel extends deepest sympathies to Nina Kapur's family and loved ones for their loss," the company said in a statement. We are actively investigating this incident, and we are in contact with the NYPD to aid their investigations in any way we can." the statement said.
Kapur had tweeted on July 14 that she was trying to reach Revel's customer service.