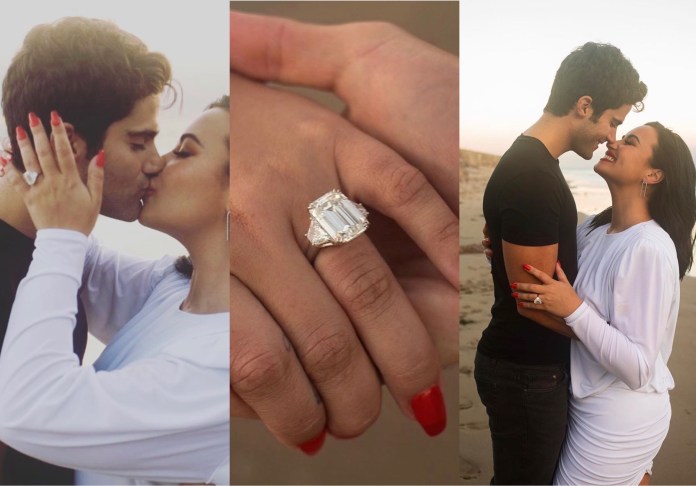 Demi Lovato surprised her fans by sharing with them that she is engaged to Max Ehrich who popped the question on Wednesday. The two had been dating for quite some time and they shared a series of photographs with heartfelt notes as they announced their engagement. The friends and fans of the two have been congratulating them since then. Read on to know the net worth of the two as they start a new chapter in their lives together.
According to a leading media portal, Demi Lovato's net worth is around $33 million. This is around Rs 247 crores. According to a leading media portal, Max Ehrich's net worth is around $2 million. This is around Rs 15 crores.
Max Ehrich had got his first role in the year 2004 and he had appeared in One Easy Job when he was only 13. He was also a principal dancer in High School Musical 3: Senior Year. He later moved to do television series and had a recurring guest role in season three of Ugly Betty.
He has also starred in iCarly TV movie iStart A Fan War. Max Ehrich has been seen in The Young and the Restless in which he portrayed the character of Fenmore Baldwin. He has also been seen in Under The Dome and The Path. The actor was recently featured in Netflix's original Walk Ride Rodeo, in which he had co-written and performed the song Ride. Last year, the actor joined the American Princess in a recurring role.