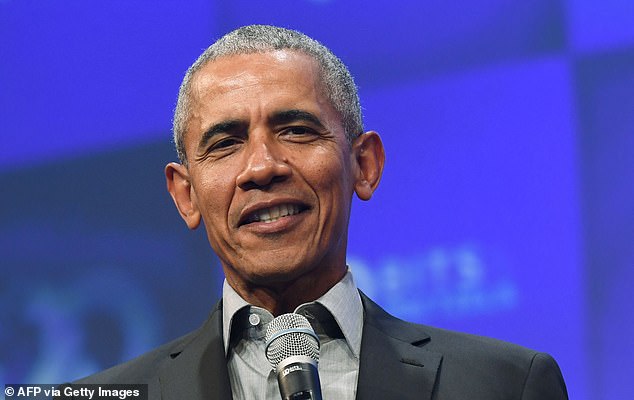 Barack Obama, Joe Biden, Elon Musk And Bill Gates Twitter Accounts Hacked after dozens of prominent accounts were hijacked and displayed scam messages requesting transfers of bitcoin to an anonymous account controlled by the hackers.
The attack unfolded on Wednesday evening, with the affected accounts including presidential candidate Joe Biden, Elon Musk, Jeff Bezos, Bill Gates, Kanye West and Kim Kardashian West.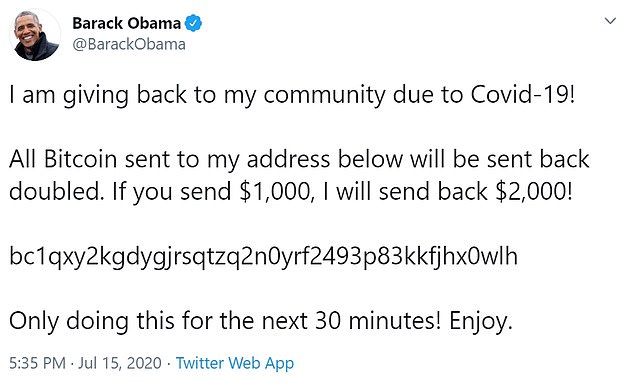 Former President Barack Obama, the most popular account on Twitter with more than 120 million followers, was also targeted, as were the corporate accounts of Apple and Uber.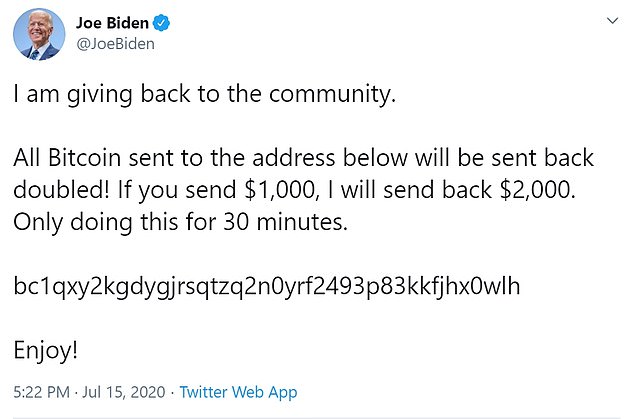 In an urgent response to the breach, Twitter took the unprecedented step of temporarily blocking all verified accounts from tweeting. Shares in the company fell nearly 4 percent in after-hours trading.
The widespread and coordinated nature of the attack led some experts to speculate that a Twitter employee with administrative access had been hacked, or that a flaw in the login process was being exploited.
A Twitter spokesperson declined to immediately offer specifics on how the attack unfolded when reached by DailyMail.com.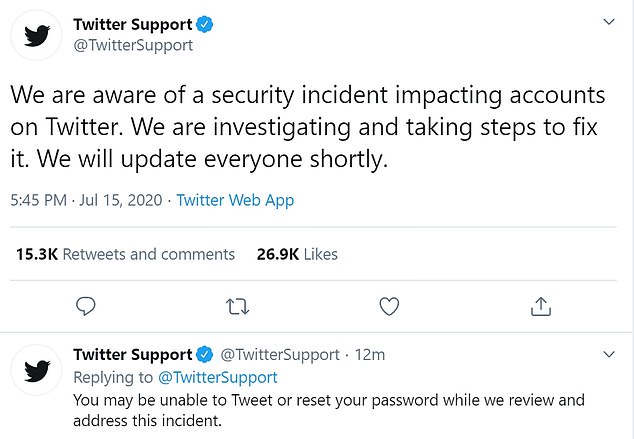 Although individual Twitter accounts have been briefly breached in the past using stolen passwords, the scale of Wednesday's attack was unprecedented.