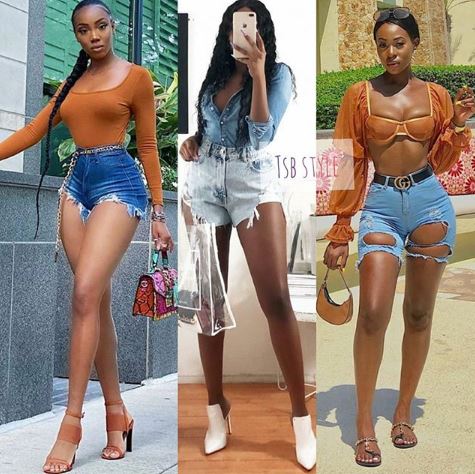 For our Bum shorts lovers we have some fab looks for you to choose from today. Bum shorts can be made by you if you have a denim, you are tired of.
It is not just done with denim fabrics but any kind of fabric of your choice but today we are looking at denim fabrics because they are durable. You can also make them rugged with some video tutorials
Do you like bum shorts, how often do you wear them? Remember you must feel comfortable wearing it not because you just love them else you will feel frustrated in them. Shorts for us are for those who have lovely legs to show off.
So go get yourself a short and if you have one don't hesitate to put them on like these beautiful ladies just did… If you've got it flaunt it
So would you be getting a bum short or making one?
Don't forget to follow us on Instagram @onome_tsb to see more fashion posts