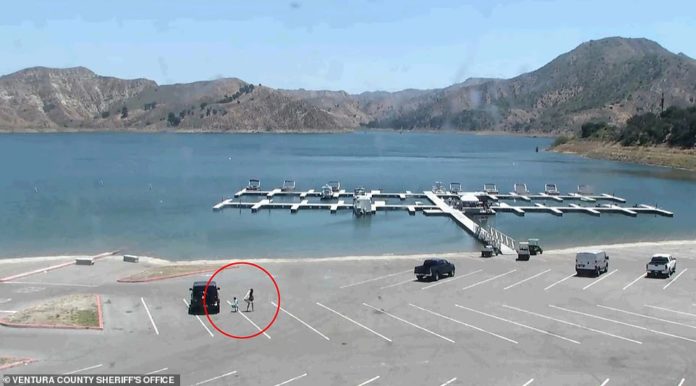 CCTV footage shows Naya Rivera and her son Josey arriving at Lake Piru and boarding their small boat, which would eventually be found with the young boy alone.
The Ventura Sheriff's Department released the footage Thursday, showing the 33-year-old and her four-year-old son arrive at the lake on Wednesday.
Footage shows Rivera pulling into the parking lot and helping get Josey out of her truck, before proceeding to the boat rental where they board one of the vessels and head out into the lake.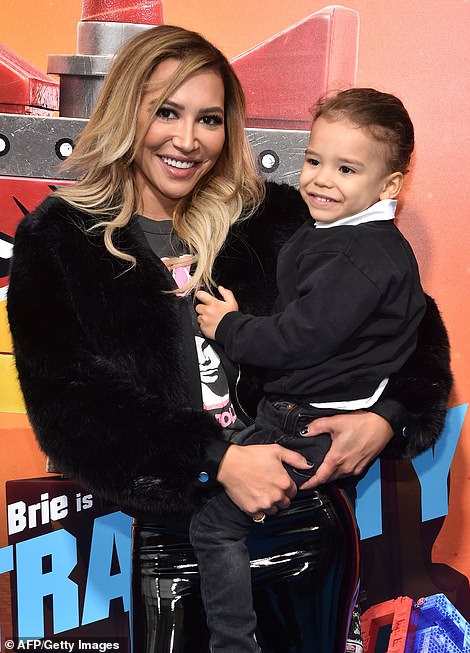 Rivera is presumed dead after the pair went into the water to go swimming but the actress failed to reappear, leaving Josey asleep on the drifting boat with his mother's life vest still on board and her car in the parking lot.
The search for Rivera was suspended for a second night running after darkness fell on Thursday night, with no sign of a body discovered so far. The search will continue in the morning, but has been redesignated as a 'recovery operation' because investigators believe that Rivera drowned in 'what appears to be a tragic accident'.
Divers say the waters are murky and full of plants, limiting their visibility to no more than 5ft, and authorities warn that Rivera's body 'may never come back up' if it is 'entangled on something beneath the water'.
Four-year-old Josey has meanwhile been returned to his family and was yesterday pictured in the arms of his father, Rivera's ex-husband Ryan Dorsey.