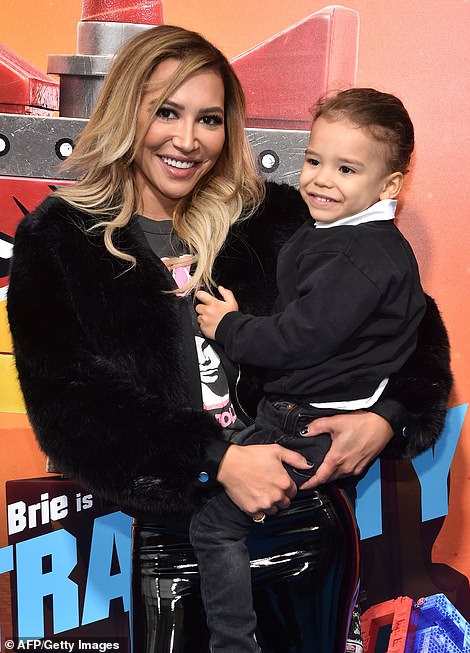 Glee star Naya Rivera is missing and presumed dead today after her four-year-old son was found alone on a boat in California.
The Glee star and her son Josey rented a pontoon boat on Lake Piru on Wednesday afternoon, but three hours later another boater raised the alarm after seeing the vessel drifting and the child asleep on board.
Cops found Rivera's life vest on the boat and believe that 'she did go in the lake' to go swimming, acknowledging that 'this may well be a case of drowning' in a 'horrible accident'. Her car was found nearby.
Four-year-old Josey has told investigators that his mother jumped in the water and didn't come back up, TMZ reports, but the circumstances are unclear and cops say it is 'challenging' to interrogate a toddler.
The Ventura County Sheriff's Department confirmed last night that the missing woman was 33-year-old Rivera, who starred in 113 episodes of the hit musical series from 2009 to 2015.
Divers and helicopters were scouring the reservoir until darkness fell but no trace of Rivera has been found and the search has now been halted until morning.
Demi Lovato was among the celebrities to hold out hope last night, asking her 87million Instagram followers to 'pray for Naya Rivera to be found safe and sound'.
Rivera's former Glee co-star Heather Morris said: 'We need all the prayers we can get to bring our Naya back to us… we need your love and light.'