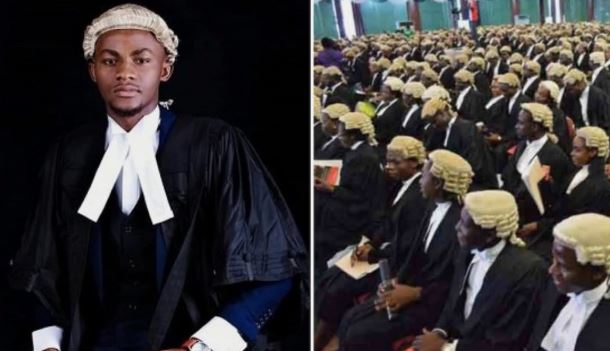 A Nigerian lawyer, Agboeze Ugochukwu, has narrated the pain of lawyers in the country, saying he was once paid N10,000 monthly salary. He made this known in an interview with The Nation. Ugochukwu said that he attended the Lagos campus of the Nigerian Law School and was called to bar on Thursday, November 29, 2018.
Ugochukwu, the third child in a family of six, said that he is the first lawyer in his lineage. He added he was once derided by his colleagues because he played school politics.
The young lawyer said that the first firm he worked with, which was owned by a Senior Advocate of Nigeria (SAN), paid him N10,000. At the said firm, lawyers were expected to resume work by 7 am and close by 8 pm every day with 30 minutes break daily.
He said he was very committed despite the meager salary until his boss said he won't pay him for the permitted two weeks he was away to see his sick father. Ugochuckwu said before he was laid off, the next law firm he worked with paid him N30,000 monthly. On the day he was asked to go, his boss gave him N15,000 and told him that he would call him back if things improve.