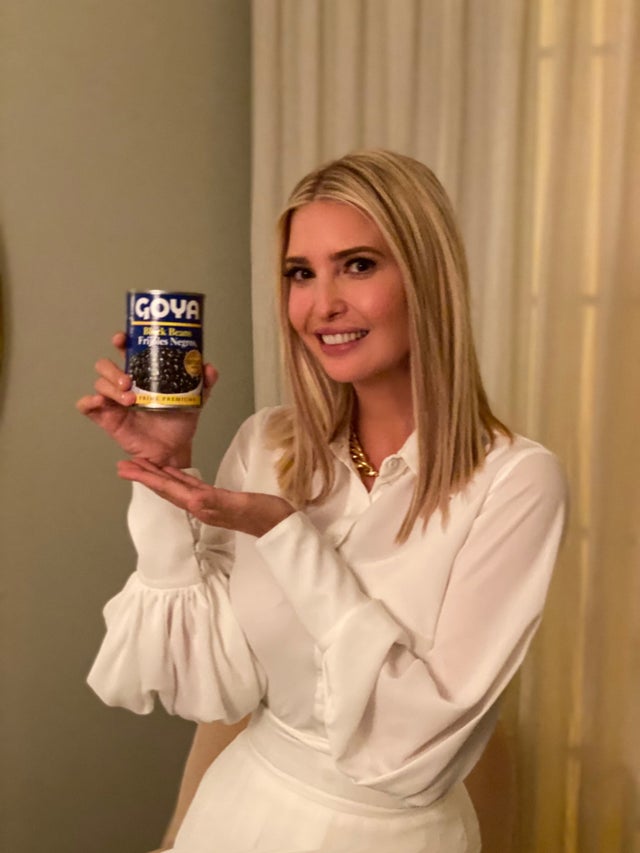 Ivanka Trump is facing backlash after tweeting a photo of herself holding up a can of Goya beans. The tweet from the president's daughter includes Goya's slogan, "If it's Goya, it has to be good," in both English and in Spanish.
She also posted the image to her Facebook and Instagram pages.
Trump's social media post comes days after Goya CEO Robert Unanue praised Mr. Trump during an event last week at the White House. "We're all truly blessed at the same time to have a leader like President Trump, who is a builder," Unanue said.
Unanue's remarks prompted calls for a boycott of Goya, which considers itself the largest Hispanic-owned food company in the U.S. In response, Unanue said he was "not apologizing" and called the #BoycottGoya campaign an attempt at "suppression of speech."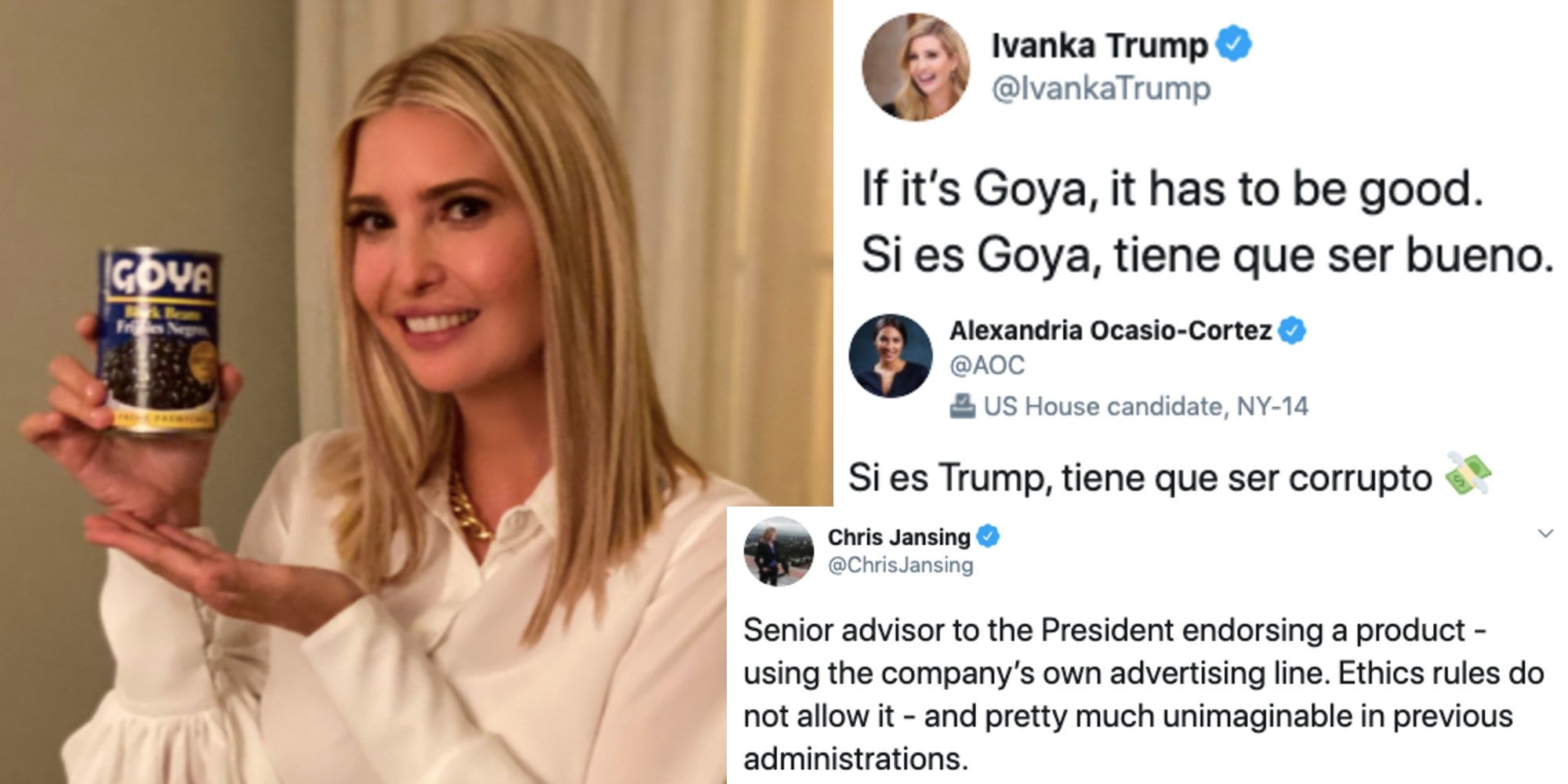 Many on Twitter wondered if Trump's tweet would add to Goya's woes.