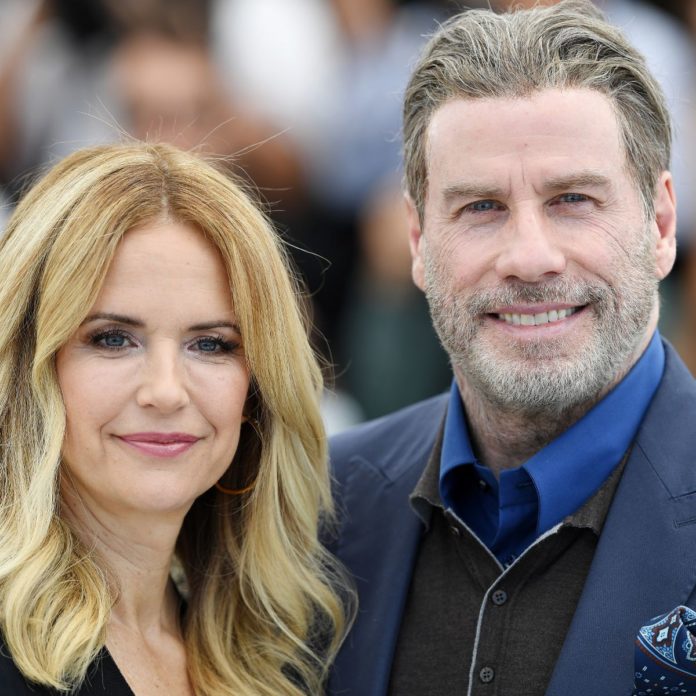 John Travolta's wife Kelly Preston has died of breast cancer aged 57, the actor announced 'with a very heavy heart' last night.
Preston died on Sunday morning having 'fought a courageous fight with the love and support of so many', Travolta said as he revealed his wife's two-year cancer ordeal for the first time. Their 20-year-old daughter Ella said she had 'never met anyone as courageous' as her mother.
The couple also have a son Benjamin, who is nine years old, and had an older son Jett who died aged 16 after a seizure at a Bahamas holiday home in 2009. The tragedy was followed by a legal row with an ambulance driver accused of trying to extort the couple by threatening to reveal sensitive details about the death.
Actress and former model Preston had been married to Travolta for 29 years. The couple lived in Florida and were both practicing Scientologists.
John confirmed his wife's death in an Instagram post overnight Sunday, writing: 'Kelly's love and life will always be remembered.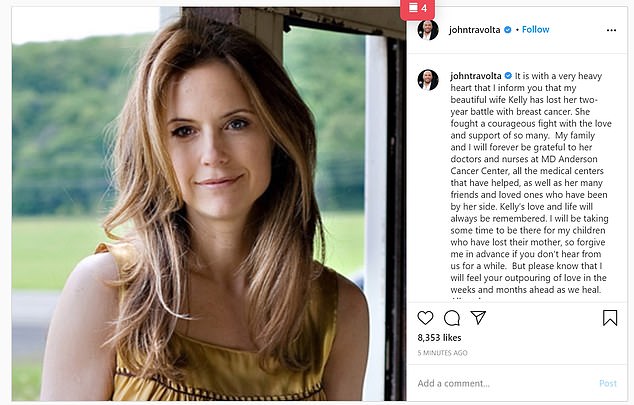 'I will be taking some time to be there for my children who have lost their mother, so forgive me in advance if you don't hear from us for a while. But please know that I will feel your outpouring of love in the weeks and months ahead as we heal.'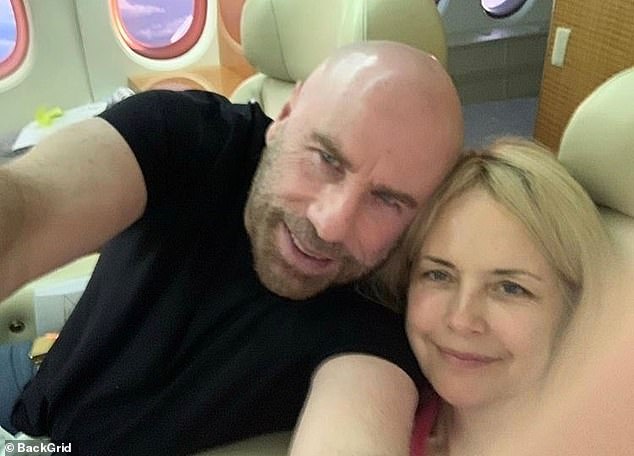 John Travolta and his wife Kelly Preston on February 24 this year in one of the last pictures taken of the couple before her death
Daughter Ella paid tribute to her mom in a moving post, writing: 'I love you so much mama.'