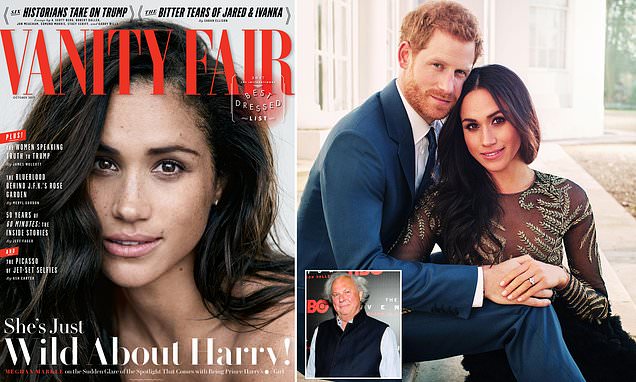 The former editor of Vanity Fair has branded Harry and Meghan's move to LA a 'terrible mistake' because the Prince doesn't fit in there.
Graydon Carter ran the publication when Meghan Markle announced in an interview with the glossy magazine that her and Harry were 'two people who are really happy and in love'.
In an interview with The Telegraph the Canadian journalist, 71, said Harry would be crazy not to return to the UK, adding: 'Los Angeles is not a place for people who don't have a part in the professional firmament.
'Meghan was on a middling TV show that a lot of people didn't see, and as for Harry: being a soldier and liking football are just not saleable talents out there. You can get it right if you stay on message in LA'.
The former editor-in-chief also said that their move to Beverly Hills has saddened the British people and that 'it doesn't make a lot of sense to them'.
He added that it is hard for the couple to lecture people about the state of the planet when they're 'flying in private planes, living in a 14-bedroom Beverly Hills mansion and living off the state'.