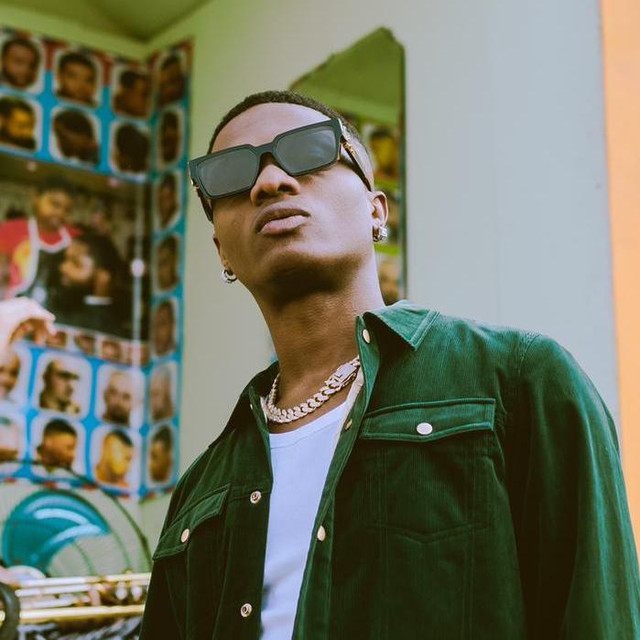 A Nigerian lady,  Peace Fiona Diamond has threatened to end her life if she doesn't meet star boy, Wizkid. Peace said she isn't joking and would take her life if she doesn't meet before the end of July, 2020.
Peace said her reason for doing this is because she is always seeing the super star in her dreams and she is gradually going insane and can't take it anymore. Read her post below: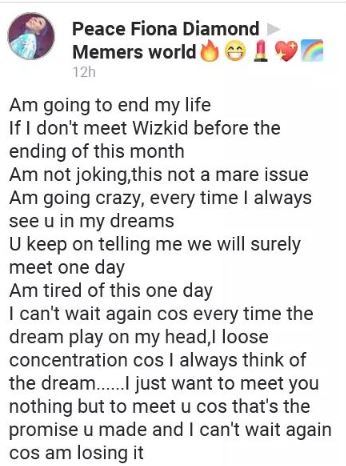 She alleged that the superstar always promised her in her dreams that he will meet her someday and claimed that she is tired of the one day because it is not happening and she is loosing it. Peace says she just wants to meet Wizkid because he made a promise and she can't wait anymore.
What do you call this? Is she in love with Wizkid? Is she trying to get some attention online? Would Wizkid grant her the request? Let's hear from you below