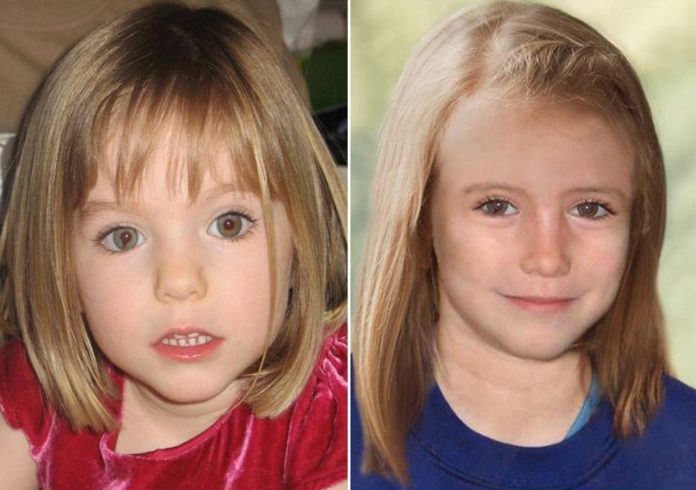 A witness has claimed that Madeleine McCann could be alive and living on the Algarve with a new German family.
The Portuguese woman, who wants to remain anonymous, said she saw a teenage girl with the missing Brit's distinctive blemish in her right eye outside a supermarket in Gale near Albufeira.
Madeleine, who went missing in 2007 when she was three years old, would be 16 now.
The woman told investigative reporter Sandra Felgueiras: "Her eyes weren't really blue, more of a green. She had light-coloured eyes.
"The mark in her right eye was clearly visible. I am certain about what I saw."
Speaking in a northern Portuguese accent, with her voice distorted to mask her identity, she added: "It was three to four years ago, I can't be sure exactly when, at Apolonia Supermarket in Gale."
"There was a girl to my right speaking with another in German.
Gale is a 45-minute drive east of Praia da Luz where the British youngster was last seen on May 3 2007.
The woman at the centre of the new claims about Madeleine is understood to be a German-speaking teacher who was inside the supermarket when she saw the two teenage girls.
Portuguese police are believed to have been informed of the latest sighting, but only in the past few weeks since Brueckner was named as a suspect in the 13-year-old mystery.
It was not immediately clear how seriously the PJ is taking the new tip-off and whether it is still being actively investigated.
Madeleine has a rare eye condition known as a Coloboma. It is a gap in part of the eye's structure, normally towards the bottom of the eye.
It can affect one or both eyes. It only occurs in one in 10,000 births. Maddie's mark is thought to affect as few as seven out of one million people.