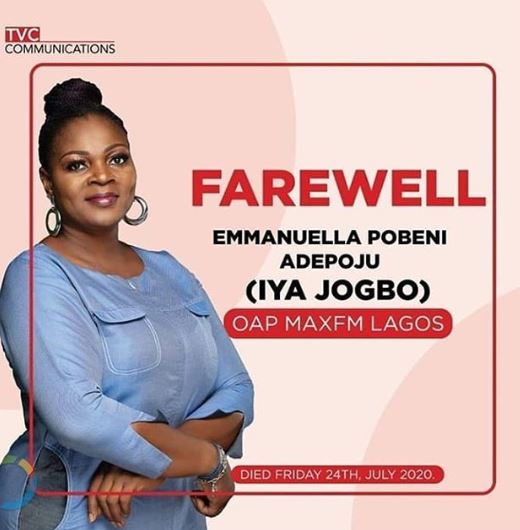 Max FM OAP, Iyah Jogbo is dead. She died today July 24th, 2020 from the announcement on Max FM page. She was on the midday show 'Wetin Happen' with Walepopopo.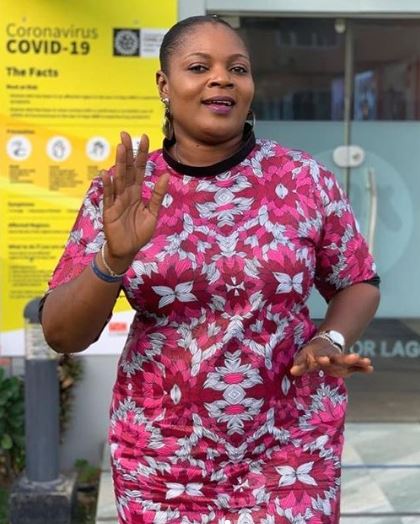 Iyah Jogbo's date came as a shock to many of her fans. She last posted on her page on July 3rd, 2020.

View this post on Instagram
She died from Bronchitis and an enlarged heart. Bronchitis is an inflammation of the lining of your bronchial tubes, which carry air to and from your lungs. People who have bronchitis often cough up thickened mucus, which can be discolored. Bronchitis may be either acute or chronic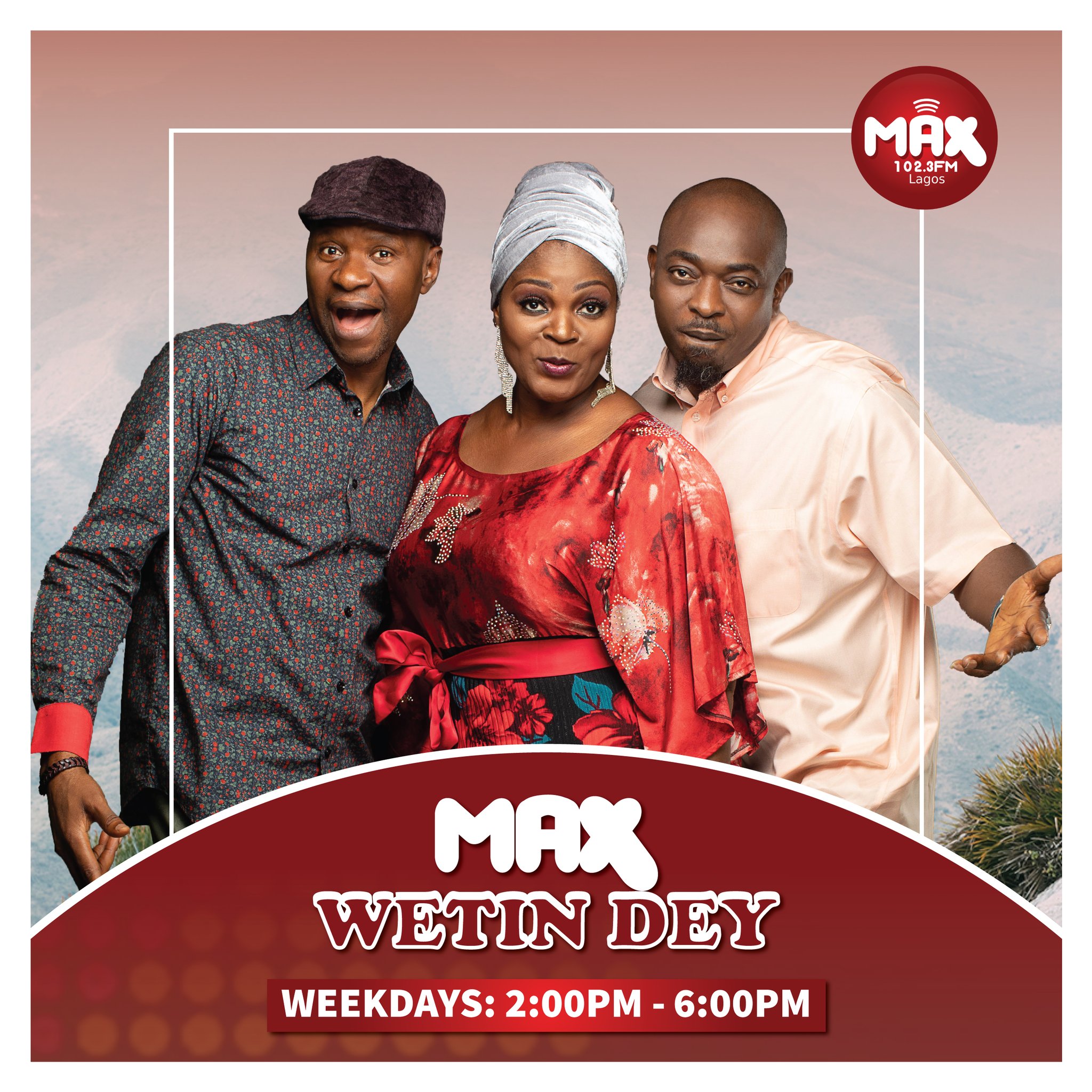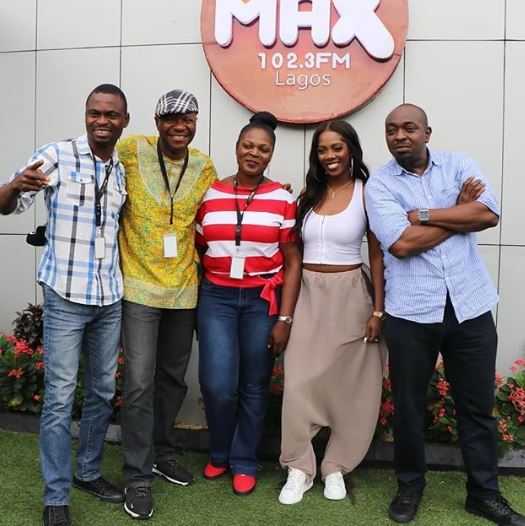 She will definitely be missed by her colleagues and fans.
May her soul rest in peace, amen!