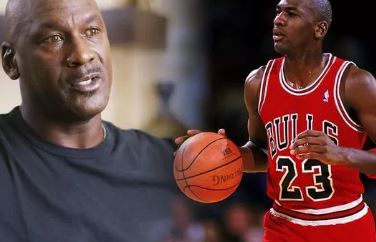 Michael Jordan is considered one of the greatest athletes who ever lived. During his iconic career, Jordan won six titles with the Chicago Bulls.
 A ten-part docuseries that hits Netflix on July 19, the documentary covers the Bulls' historic 1997-8 season. It's a show that lays bare why Jordan is a living legend, and fans wonder what is Jordan worth, exactly?
The all-star player currently lives with his wife Yvette Prieto and their twin daughters, Victoria and Ysabel, in West Palm Beach, Florida, and let's just say they're super—and I mean super—comfortable. Forbes estimates that Jordan is worth $2.1 billion, making him the first-ever billion-dollar athlete.
He's actually made more post-career than he ever did while playing in the NBA, believe it or not: He made $90 million during his basketball career—$63 million of that came in those final two seasons with the Bulls, per Business Insider—but he earned another $1.7 billion, before taxes, off the court from corporate partners.