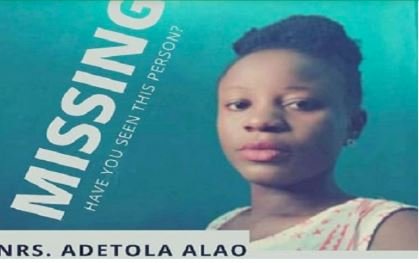 A missing Lagos nurse, Adetola Ayomide Alao, in the Bariga area of Lagos State, has been found allegedly relaxing in a hotel in the Ipetumodu-Okoku area of Osun State.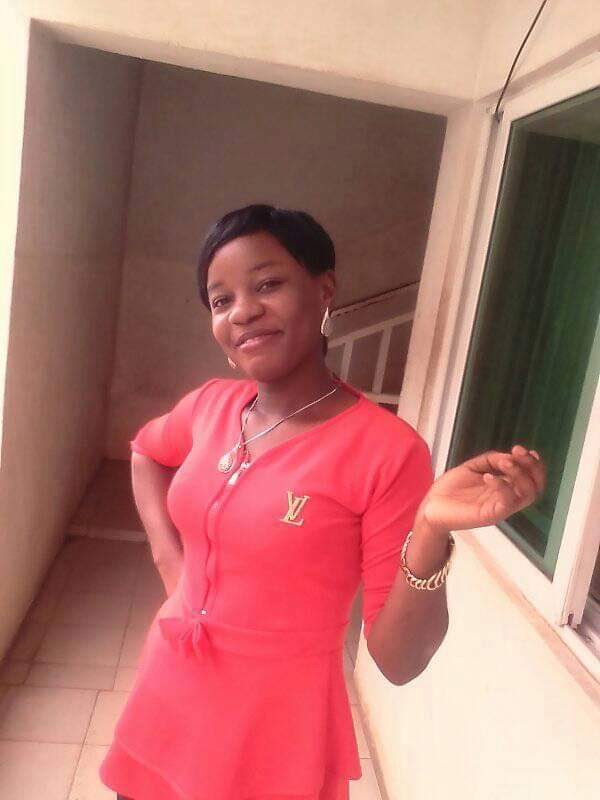 While in the hotel, it was learnt that Ayomide allegedly refused to respond to calls and messages requesting to know her whereabouts.
The 28-year-old left the house for her workplace in Lagos on June 14, but did not return home, as calls to her phone rang out. Worried by the development, it was learnt that the family conducted a search for her, which was futile.
Ayomide's brother, Olabunmi, was said to have reported a case of missing person to the Bariga Police Division, where investigation into her disappearance commenced.
During the investigation, detectives traced her to Osun State, where she was found in a hotel.
When asked what she was doing in the hotel, a source revealed to our correspondent that Ayomide said she did not know how she got there.
"She didn't give a concrete reason as to why she left home; she just said she went out and all of a sudden found herself there without any explanation as to how she got to the hotel. She also refused to pick her calls while in the hotel," the source said.
The managers of the two hotels where she lodged during the period, said she was not accompanied by anybody when she visited their facilities.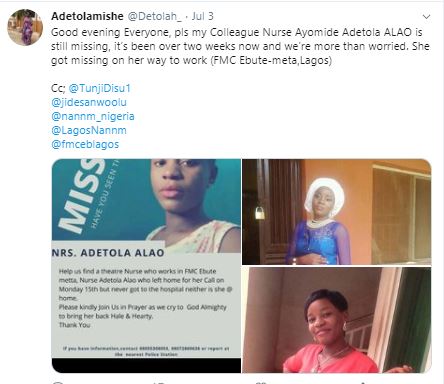 Her friends had gone online to get help! You will recall that a missing 11 year old boy was also found in a police station after his mum had gone online to cry for help.