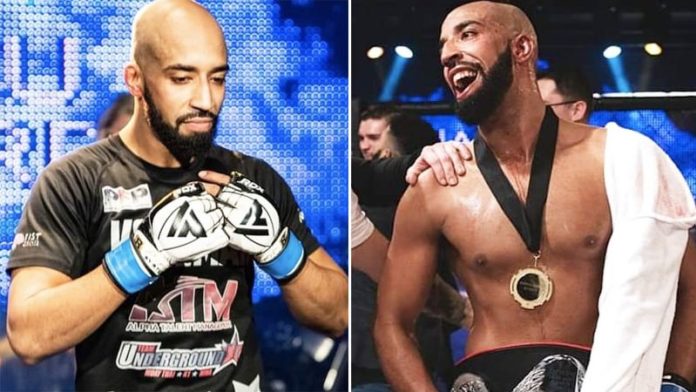 British MMA fighter, Jahreau Shepherd was stabbed to death at a family barbecue for his 30th birthday party.
The welterweight champion nicknamed "The Nightmare", was celebrating his birthday on Saturday July 11, with his mum and friends, but at around 10pm, the welterweight champ was knifed near an estate in Kennington, South London.
Officers and paramedics tried to stop him bleeding to death but he died at the scene, cops said.
An eyewitness said: "The mother came back to the scene as paramedics were trying to save him. She was shouting 'Please keep going please save my baby'. She was screaming and wailing it was horrible to watch."
Police believe a 26-year-old man was also stabbed at the same incident. But no arrests have been made yet.
Shepherd from London, defeated Quinten de Vreught in February to be crowned welterweight champion at Contenders 29. He was known for his pace and aggression and was also a member of the London Fight Factory.