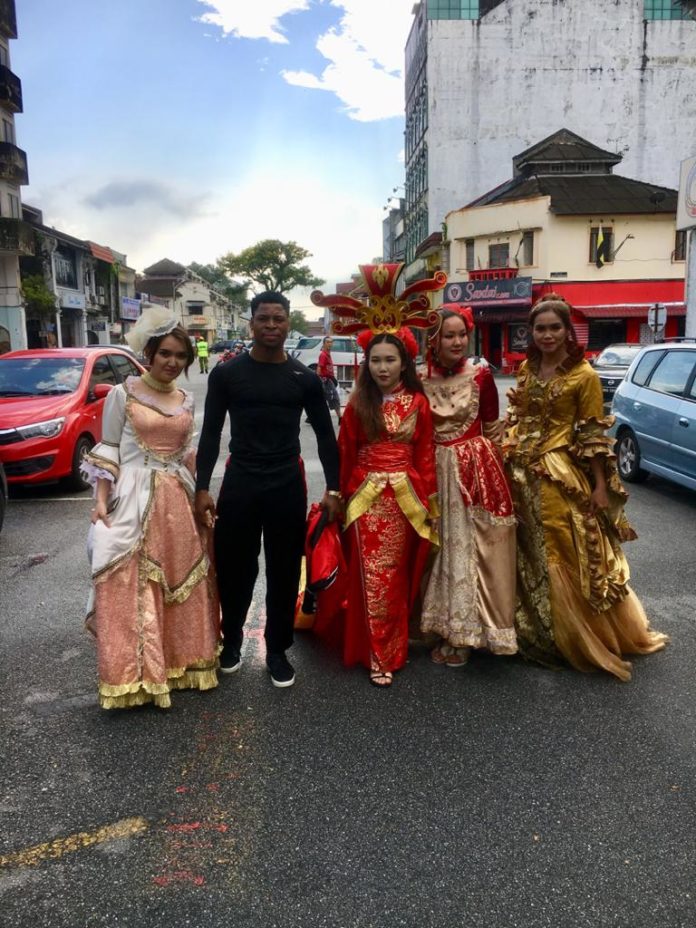 Nigerian stuntman, Abbey Abimbola, popularly known as Crackydon revealed that his well-built body attracts female fans in Malaysia.
The Osun State indigene who relocated to Malaysia in 2013, has built an impressive career in the Malaysian film industry. Since he moved to Malaysia, the actor cum producer has conquered the hearts of many movie enthusiasts in no time with his sterling performances in many flicks.
In an interview with pmnewsnigeria, the actor revealed the reason behind his consistent rise to fame and how he manage his female fans, "I give all praise to Allah for his role in my life and how he has pushed me up to this limit. The journey, like I always say is not by my power, coming here alone was a move of faith, with no much connection, I still manage to build a strong career. Consistency and prayer helped me alot.
Speaking further,
"most fans especially the famale ones appreciates my body alot. I have had a crazy moment when a female fan walked up to me for a close photograph and had to hold me so tight. I had the feel of her hands on my chest and here comes the expected word 'oh Cracky, you've gat a nice body, your partner must be lucky'. I just couldn't control my excitement at that moment."
When quizzed on his current project, Abbey said, "Yeah, I am currently working on a new movie 'Blackout'. The movie features A-list actors.
The movie is well packed and promised to be mind-blowing. Sure the fans can't wait to see it." he added.
He revealed that the likes of Segun Arinze, Murphy Afolabi, Ayo Mogaji, Shotayo Shoboa, Toyin Alausa, Eniola Ajao are currently working on the production of the movie.
Before relocating, he featured in several Nollywood movies – Igunnungun Eiye Aye, omo mushin, Sonto Alapata , Ijan Gbara, Adeola Terminator , Jonanthan and amongst others.