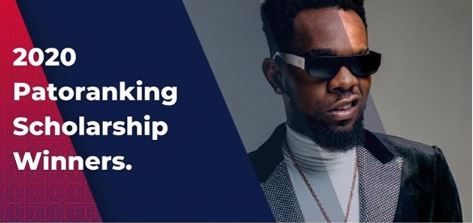 Nigerian singer and songwriter, Patoranking, has recently made the educational dreams of some African students come true as he awards 10 African students full scholarship.
Education is no doubt an important factor in the lives of people. However, not everyone is lucky enough to get a quality education.
Well, Nigerian singer, Patoranking, has decided to use his influence to help promising students across Africa get an education. He recently decided to use his influence to award full scholarships to 10 students across Africa to study at the African Leadership University.
The lucky students were selected from across Africa including Ghana, Rwanda, Uganda, Zimbabwe, Nigeria, etc.
The singer writes, "After reviewing hundreds of applications from exceptional young people across Africa, we're excited to announce that the inaugural Patoranking Scholars have been selected!
"The Patoranking Scholars will be rewarded with 100% paid tuition and a once in a lifetime opportunity of being part of the next generation of extraordinary African leaders and entrepreneurs at ALU…
"The Time is Now. God Bless You All."