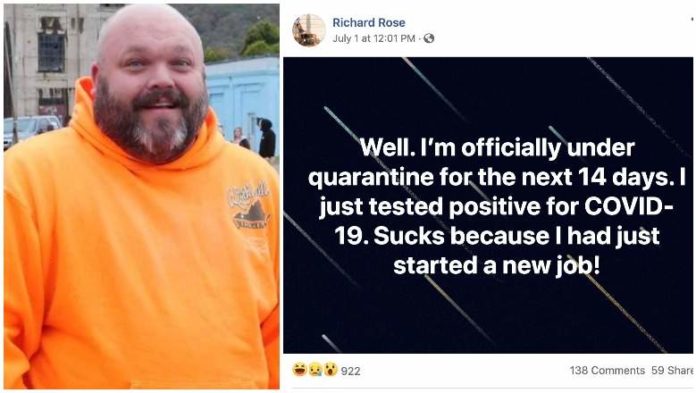 Richard Rose, 37, passed away on July 4 from complications of COVID-19, just a few days after he tested positive for the coronavirus.
Now posts are going viral online that show him saying he didn't believe in wearing masks back in April. Heavy has confirmed that those posts are indeed authentic. In mid-June, he posted about attending a crowded outdoor public pool, and later said that he thought he may have caught coronavirus there.
Many people who knew and loved Rose have posted tributes to him, including a paranormal group where he was well known, and funds are being collected for his funeral costs.
Unfortunately, the posts are true. In late April, Rose did indeed post that he was not buying a mask. He didn't indicate in later posts whether or not he had changed his mind about masks. The post was shared on April 28.
Rose later wrote on Facebook that he thought he caught COVID-19 when he was at the Bay attending the event above.
Another Facebook post shows he visited the S&M Bar on June 15, before he started feeling sick and was later diagnosed in late June.
Rose became ill with coronavirus in late June. On July 1 he wrote: "I've been very sick the past few days. Symptoms of Covid-19. This morning I finally got swabbed. I should know soon what the results are. I just want to feel good again!"
In response to one person's question, Rose wrote that he thought he caught COVID-19 when he went to the Bay the week before.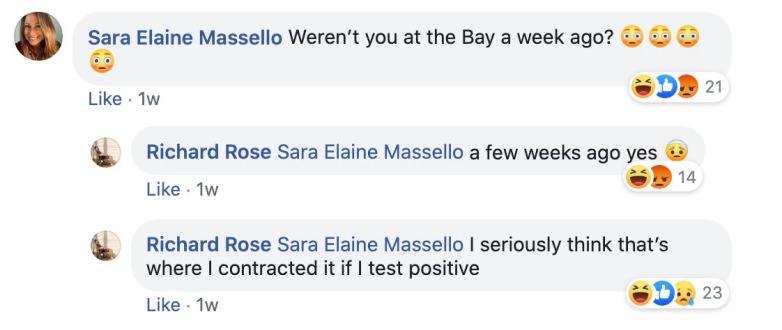 In another heartbreaking update, he shared that he hadn't been able to sleep for two days

Rose's family said he tested positive for COVID-19 on July 1 and died just three days later. Rose's family said he had no known pre-existing health conditions.
On July 3, he posted a meme that his friends said really demonstrated his personality and sense of humor.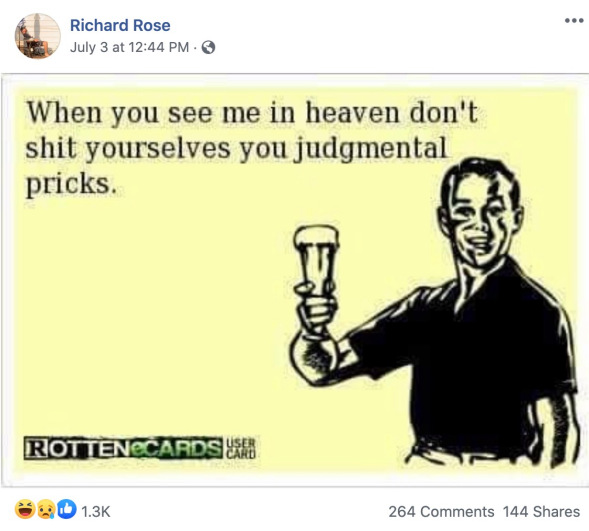 One friend wrote about the meme above: "I didn't think that this would make me laugh one day and the next day I'm filled with grief. Rest in heaven, you were one of the good guys."
Another person replied: "Legit first thing i saw when i opened my Facebook startled me just a little. Rip rick im gonna miss your witty posts and the stories of what put u in Facebook jail this time."
Conley hopes his friend's death will serve as a warning to others.
"I know a lot of people that haven't met someone that they know of that has been diagnosed with the virus and I wanted people to see it was real and my hope is that people will see that this does happen and people will be more cautious," he said.
May his soul rest in peace.