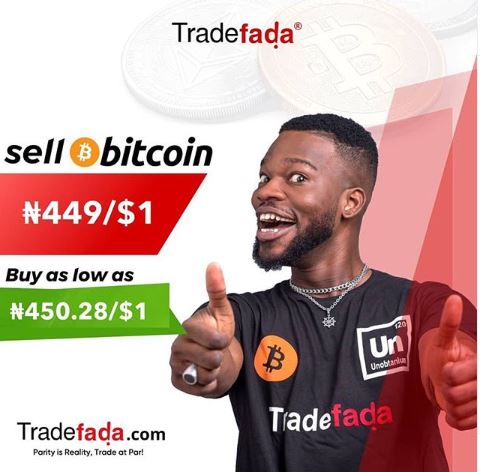 Sell your bitcoin at guaranteed best rates, lowest MARGINS, and INSTANT EXCHANGE in #Nigeria on @tradefada.
Sell your #bitcoin at N449/$ and Buy as low as N450.28.
Follow @tradefada for real-time updates.
Beware of scammers, no WhatsApp trading, Trade via their website only.
Signup on www.tradefada.com now!!
Parity is reality, Trade at Par!!!