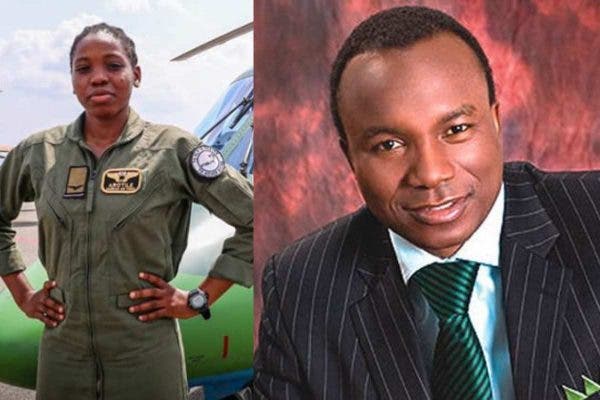 Pastor Sunday Adelaja of Embassy of the Blessed Kingdom of God for All Nations, has asked Nigerians to stop mourning Tolulope Arotile.

The Nigeria Air Force (NAF) had last week revealed that Tolulope Arotile, Nigeria's First female combat helicopter pilot, was killed by a car driven by her ex-classmate. Tolulope Arotile was just 24 years old.
Pastor Sunday Adelaja, in a video released online, said instead of mourning the passing of Arotile, Nigerians should immortalize and celebrate her values.
He said;
"We must focus more on why we should rejoice for her and celebrate her life. I want us to shift our focus from mourning to celebration. There is a place for mourning. But we must see her as a hero that she was. We must talk about the accomplishment and inspiration she brought to our nation. She has put womanhood on the map. She has written her name in gold."
Pastor Sunday said many Africans erroneously believed that everybody must live long to make an impact, adding that Jesus and John the Baptist, died young and changed the world.