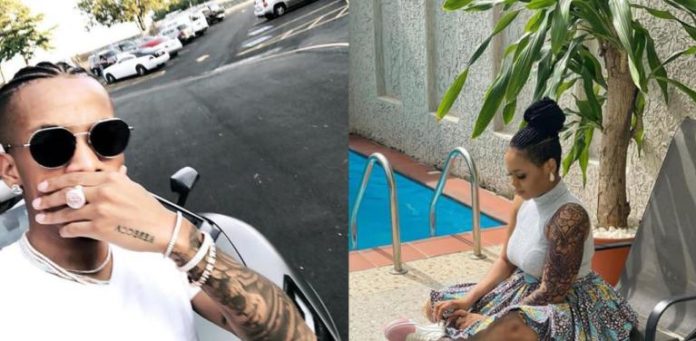 Singer Tekno has advised his colleague Chidinma Ekile to get a tattoo after she shared this beautiful photo with one arm covered in ink.
Tekno said it is obvious she likes tattoos and wants her to get something permanent. The Kedike crooner shared the photo of her sitting pretty outside in her beautiful ankara dress with one arm covered in ink.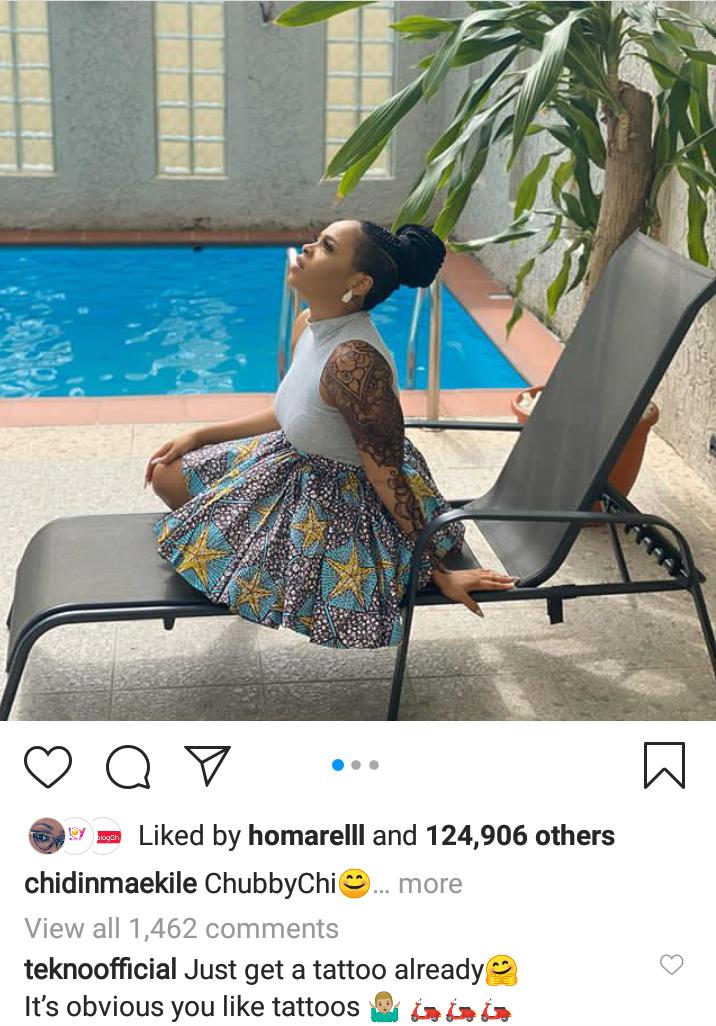 Tattoos can be temporal or permanent and it seems Chidinma's is temporal. Tattoos are for body beautification where a design is made by inserting ink, dyes and pigments, either indelible or temporary, into the dermis layer of the skin.
Some people see tattoos as bad because there is breaking of the skin barrier, tattooing carries inherent health risks, including infection and allergic reaction.
Some people tattoo their bodies because it is fashionable others do it to cover a certain part of their body they are not proud of and some say it low self esteem that leads people to tattoo their bodies.
What do you think? Tattoo or not?
Source: tsbnews.com