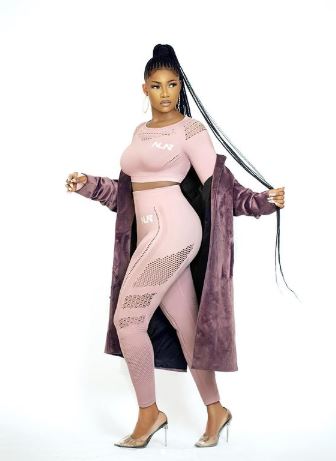 BBNaija's Tacha is throwing shade at someone and her fans think it is at Mercy Eke because Mercy Eke recently launched her merchandise 'Relass Merch' which people assume she copied it from Tacha because Tacha released hers first.
In Tacha's twitter post she said:
"The woman who follows the crowd will usually go no further than the crowd. The WOMAN who walks alone is LIKELY to find herself in places no one has been before. Take it all one day at a time and most importantly "enjoy the JOURNEY.
Now, the BBNaija reunion has ended and many of Tacha's fans believe she made it worth the while. Some of her fans tweeted:
THANK YOU NATACHA YOU WERE MY HIGHLIGHT! YOU MADE ME LOOK FORWARD TO EVERY EPISODE! You're just getting started! You've got so much to offer! And I'm here for it Success, Success, Success to you and all Titans Worldwide!
Hating on Tacha is like Shopping for An Enemy You cant Afford..
its Frustrating so Switch Sides Now while you Can #Tacha500Tags Congrats Titans
@BasicStr
Tacha doesn't need to be friends with the housemates. It's not compulsory she's friends with them. It was a game and she's doing better than all of them. They need her, she doesn't need them.
Tacha is different and her fans love her for that.