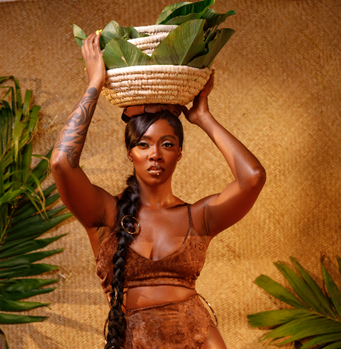 Date: July 8, 2020
Song Title: Dangerous Love
Artist: Tiwa Savage
Genre: Afrobeat
Producer: Cracker Mallo
Album: Celia
Video Director: TBA
Label: Universal Music Group
Details/Takeaway: With her album, Celia on the horizon, Tiwa Savage returns with an improvement on the maelstrom of terrible singles that made up her 2019. With a melodious Afrobeat that catches your attention from the first "Jare," Tiwa Savage discusses the eerie tendencies of emotional gambling.
Review: Tiwa Savage had a very topsy-turvy 2019. While 'Shotan' was a good song, it had very little impact. Despite having great push, her final three singles of the year had little spark and no shock value. Her fans might have liked the songs, but they seemed like poorly selected singles by people with no idea of what they were doing.
This time, 'Dangerous Love' has high potential. It might still not crack the 'hit' status on which an album can be birthed, but it is soft landing for a superstar in desperate need of one. She can use it as platform to release other strong single. That said, the song could surprise us all and do something special. It's a good song.
After finding out that Shorae, Oxlade and Mystro wrote the song, the 'Jareeeee' adlibs make sense now.
You can listen to the song below;