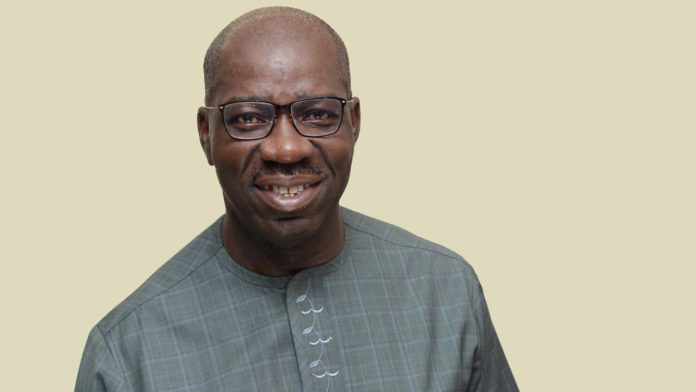 Edo State Governor, Godwin Obaseki, has said God ordained his re-election to enable his administration to continue the development of the state.
Obaseki said this at a thanksgiving service organised by the state chapter of the Christian Association of Nigeria, to appreciate God for making his re-election and that of his deputy, Philip Shaibu, possible.
The governor said, "I must thank God for what he has done not only for me and my colleagues but for the people of Edo State.
"There is no doubt we would not have been here without the support of the Almighty and the people of the state.
"I must also thank my deputy for being truthful, honest and steadfast despite the brunt and danger to him and his family. We know what we went through to achieve victory.
"The judiciary is the bastion of our democracy by interpreting the constitution correctly. I must commend them for doing the job and upholding the tenets of their noble profession."
While thanking God for the peaceful conduct of the election, Obaseki commended the Independent National Electoral Commission and the security agencies, as well as Edo people for working together to ensure that the election was free, fair and credible.
The governor promised to do what was pleasing in the sight of God and the people of Edo State.