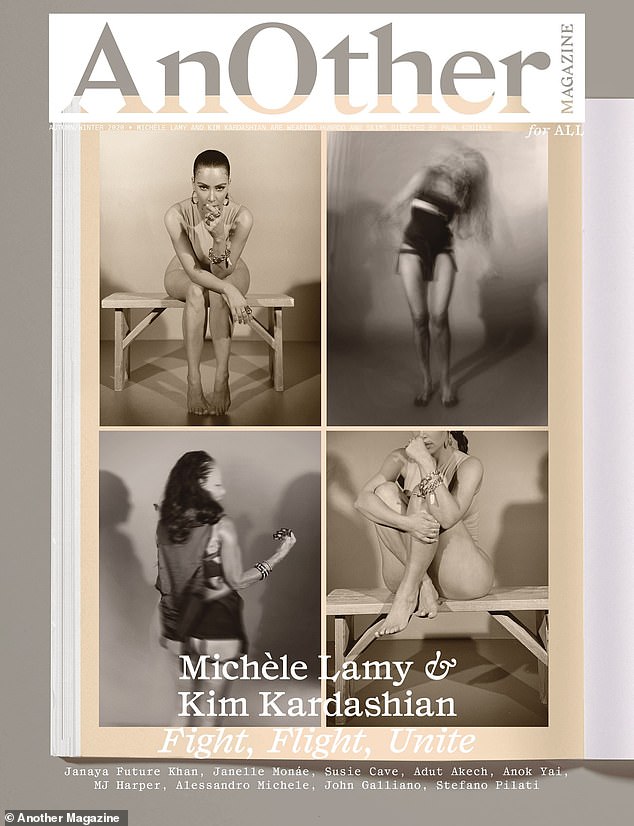 Kim Kardashian is trying something a little different for her latest cover appearance, which has been shot by her husband, rapper Kanye West, at his home in Wyoming. 
Kim, 39, stars in the latest edition of UK-based fashion title Another Magazine, stripping down to her underwear, for a collaboration-of-sorts with her designer friend Michèle Lamy, 76, as they model each other's designs.
While Kim's photo-session was shot in Wyoming by her husband Kanye, Michèle was shot by renowned photographer Rick Owens in Paris.
Michèle and texted each other in July this year about the shoot, guided by photographer Paul Kooiker, where the pair appear to have a brief, jovial discussion about working together.
The piece appears to describe Kim as being 'pensive and venerable' in the shots taken by her husband in Wyoming, while Michèle is called 'restless fit' as she is clearly moving around in every frame.