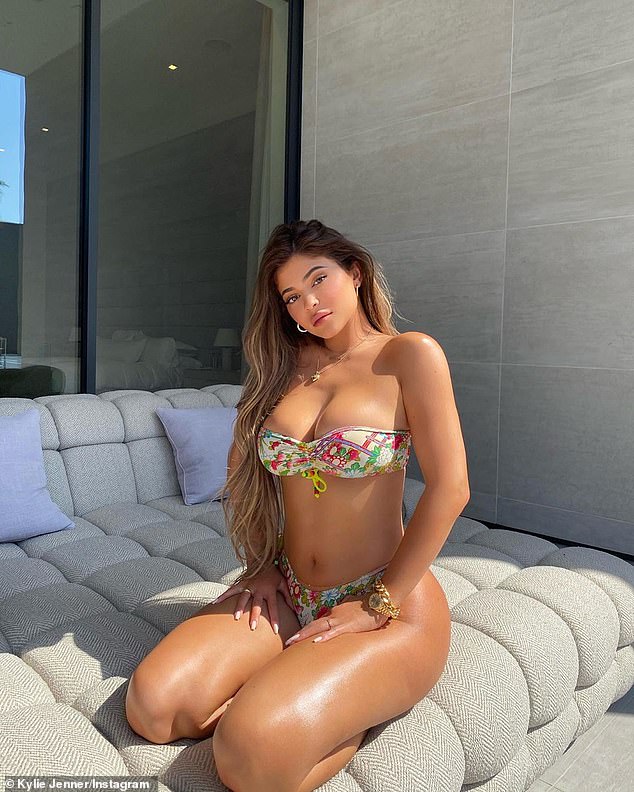 The reality star, 23, Kylie Jenner delighted fans with yet another sizzling bathing suit snap on Monday. In the photo, Kylie put her fabulous figure on display as she sat on a couch wearing a floral Dior bikini.
'7th day of fall,' Kylie captioned the snap, including a bikini emoji.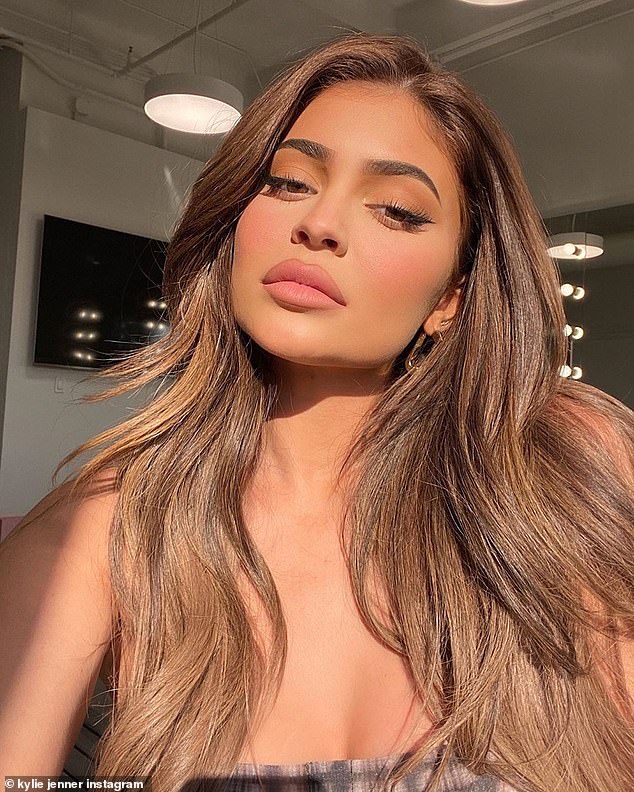 Despite the lack of clothing, Kylie still oozed glamour as she sat upon her ultra plush couch.