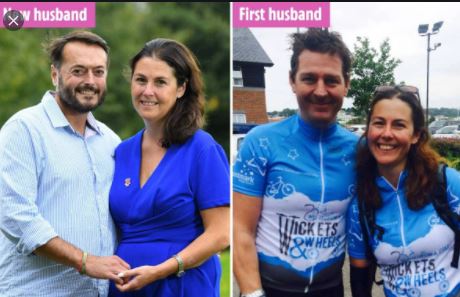 It was a second chance at happiness she never envisaged after her husband Stuart, 43, and seven-year-old son Fraser were killed when a car ploughed into them as the family walked home from a party together.
Anna-Louise was left a widowed mum to daughter Elizabeth, now eight.
Former lawyer Anna-Louise, 44, says: "Losing Stuart and Fraser in such a horrific way almost destroyed me. I honestly wondered if I would ever be happy again.
"I feel so lucky to have found someone again who truly loves and cares about me and has made me smile again."
Anna-Louise and Stuart had been together for 11 years when the unimaginable happened.
"Our life was always exciting and fun-filled," she says.
"We did everything together — always singing together, or piggy-back racing in the lounge. No day was ever boring."
Then, on the evening of December 5, 2015, they were walking home with friends after a party where Stuart had been Father Christmas
A car came out of nowhere and hit Stuart and Fraser.
"I will never, ever forget the trauma of it," says Anna-Louise.
"Stuey was declared dead at the scene but I couldn't say goodbye to him as I was whisked away to be with Fraser in intensive care."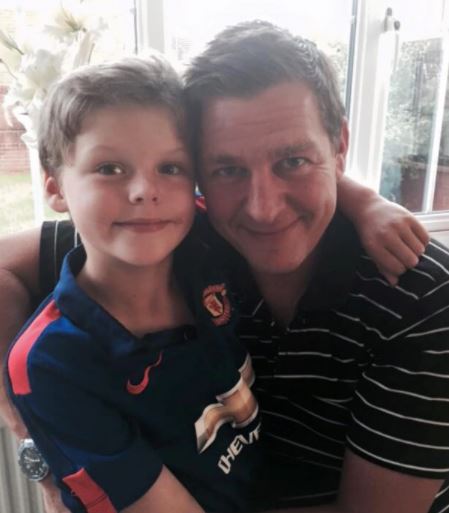 Fraser died several hours later at Bristol Children's Hospital.
Anna-Louise, from Cardiff, says: "After that, it was a struggle to keep breathing and get through the day.
"I tried to stay strong for Elizabeth as I gave interviews to the police and organised the funeral. But I kept thinking I must have done something horrific to deserve this happening to us.
"In the weeks and months afterwards, I was plunged into unimaginable grief. I could barely function.
"Each day I would wake up, and try to get through one moment, then the next. I was existing, not living.
"The hardest times were when Elizabeth and I would come home and shut the door, and be there all alone."
Having donated Fraser's kidneys, lungs, liver and heart and Stuart's tissue following their deaths, Anna-Louise decided to throw herself into setting up a charity to raise awareness of organ donation.
She named it Believe — after the 2013 film about a kids' seven-a-side football team that Manchester United fan Fraser loved.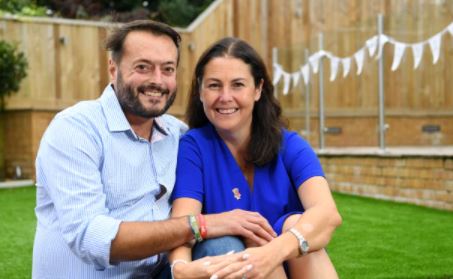 Meanwhile, in July 2016, driver Joshua Staples, then 22, from Tonyrefail, Porth, was sentenced to 16 months in jail for causing the deaths of Stuart and Fraser by careless driving.
Anna-Louise says: "I did not ever seek retribution from the driver but was glad to have some closure so I could focus again on the positives — the joy that Stuart and Fraser had given while they were alive."
Then, in November 2018, Anna-Louise met her now-husband Zach Stubbings, 42, after he bought a Fraser Bear teddy from Believe.
The ex-RAF instructor, who is now a crewman for the Search and Rescue service, was a divorced dad of two.
He suffers from myeloma, a form of blood cancer that has been inactive for the past five years.