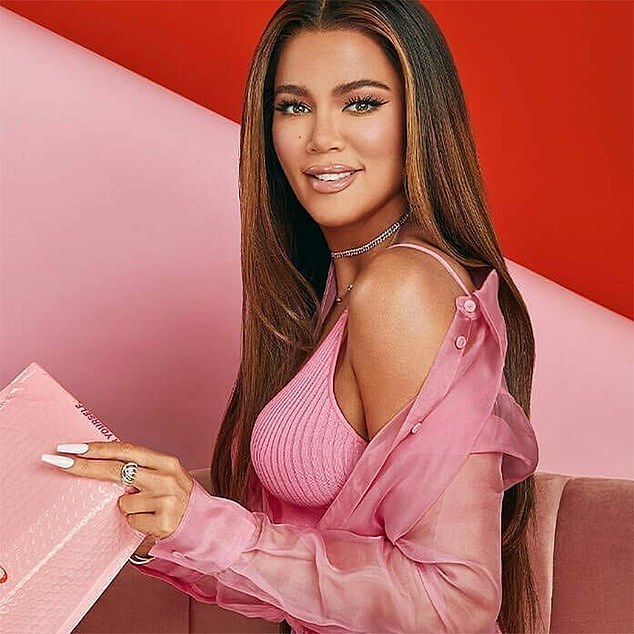 Beauty subscription service Ipsy is facing backlash for unveiling Khloe Kardashian as the new face of the brand.
While some customers fond of the reality star welcomed the news, many expressed their disappointment with the choice referencing Khloe's ever-changing appearance using Photoshop and her rumored plastic surgery.
Ipsy announced the news on their Facebook page on Monday evening, writing: 'Meet our newest brand partner Khloé Kardashian! Here's everything you need to know about her passion for beauty:'
The company shared a link to their blog with a lengthy description of Khloe's love for beauty products and list of must-have cosmetic items.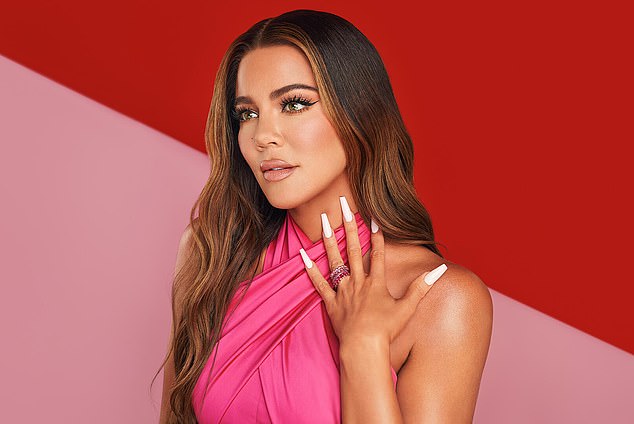 The post quickly garnered dozens of comments from customers, many of them negative.
Her passion for beauty was a whole new face..' one person quipped.
Another disappointed beauty-lover wrote, 'Ipsy we want a real woman someone relatable, someone with a real face, someone that is humble. This isn't it, she isn't it. Do better Ipsy.'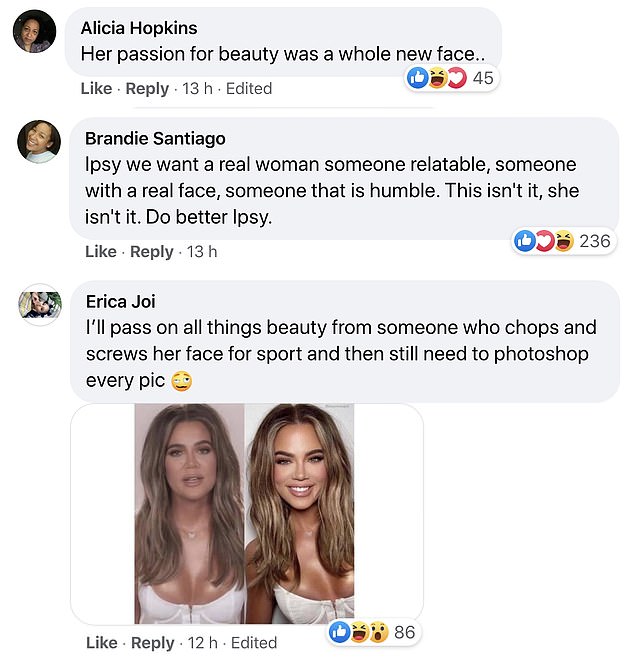 'I'll pass on all things beauty from someone who chops and screws her face for sport and then still need to photoshop every pic' came another unimpressed response.
Ipsy is a customizable service that ships glam bags filled with beauty and makeup products to subscribers for a monthly fee ranging from $12 to $37.
Some customers considered canceling their subscriptions following the Khloe news.
'I guess it's time to cancel my subsciption. Will not support anything Kardashian/ Jenner. So disaapointing. Smdh' read one comment from an unimpressed Facebook user.
Furthermore, Khloe's appearance in the Ipsy promotional photos also raised questions.
'THAT'S KHLOE? I didn't recognize her. So, is her new beauty product line about changing how you look? No thanx. Comm'on Ipsy – I thought you were all about everyday women bringing out their best? I suddenly feel out of place.'