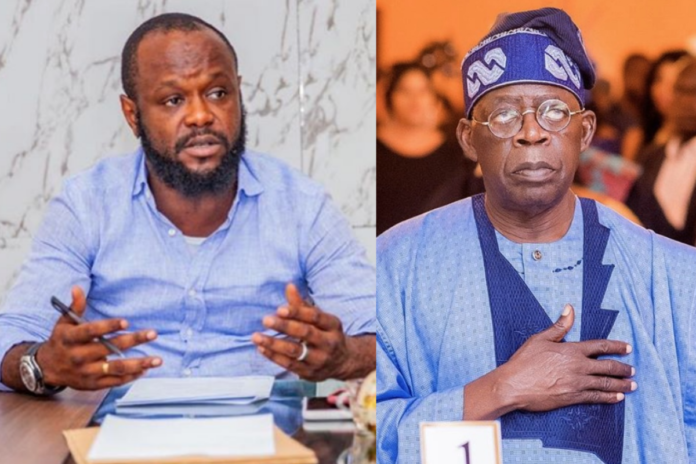 There have been questions on who ordered the turning off the Lights at Lekki toll gate before the shootings on the 20th of October, 2020.
Just before the Nigerian military allegedly massacred unarmed protesters, sources had it that the Lekki toll gate lights were turned off and CCTVs were also removed.
New reports reaching us from the son of Bola Tinubu's son, Seyi claims that they were ordered by Governor of Lagos state, Sanwo-Olu.
DJ switch earlier tweeted this: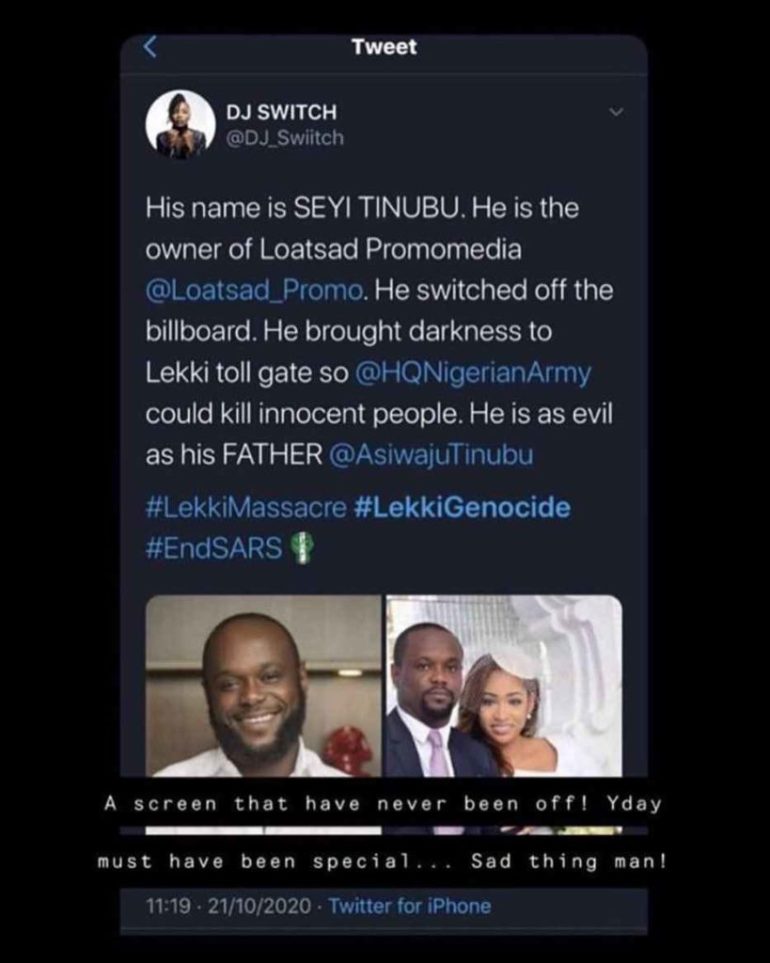 Loatsad media, Seyi Tinubu outdoor ad agency and the owners of the Lekki toll gate billboard have released a statement on why they turned off the billboards on the night that armed security operatives shot at #ENDSARS protests